Exploring Hua Hin
Introduction to Hua Hin
Nestled on the stunning Gulf of Thailand, Hua Hin is a coastal town renowned for its beautiful beaches, vibrant culture, and charming atmosphere. Located approximately 200 kilometers south of Bangkok, Hua Hin has become a popular destination for both locals and tourists seeking a tranquil and idyllic getaway.
Originally a fishing village, Hua Hin has transformed into a thriving resort town while still retaining its authentic Thai charm. The town offers a unique blend of traditional Thai culture and modern comforts, making it an ideal destination for those looking to experience the best of both worlds.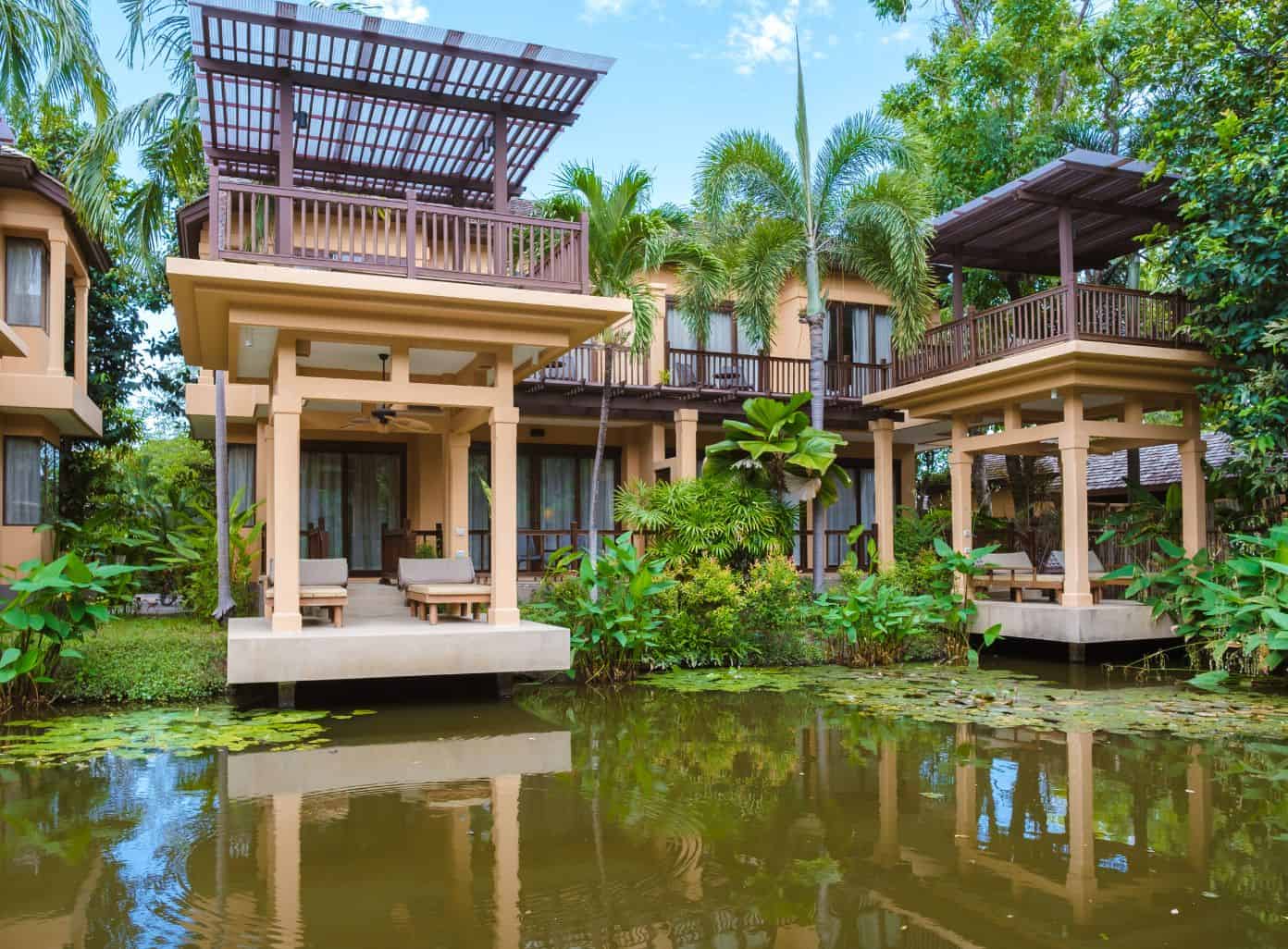 Why Choose Hua Hin for Your Stay
Hua Hin holds a special allure for travelers for several reasons. Firstly, its pristine beaches are a major draw. Stretching along the coast for miles, the soft sands and crystal-clear waters offer the perfect setting for beach lovers and water enthusiasts. Whether you want to relax under the sun, take a refreshing swim, or try exciting water sports, Hua Hin's beaches have something for everyone. To learn more, check out our article on Hua Hin beach.
Secondly, Hua Hin's pleasant weather makes it an attractive destination year-round. With warm temperatures and plenty of sunshine, Hua Hin offers a pleasant climate for outdoor activities and relaxation. To check the current weather conditions and plan your visit accordingly, refer to our article on Hua Hin weather.
In addition to its natural beauty, Hua Hin boasts a variety of attractions and activities that cater to diverse interests. From exploring the vibrant night market and indulging in the lively nightlife to savoring delicious cuisine at local restaurants and enjoying rejuvenating massages, Hua Hin has something for everyone. For more information on the local attractions and experiences, refer to our articles on Hua Hin night market, Hua Hin nightlife, Hua Hin restaurants, and Hua Hin massage.
Moreover, Hua Hin is known for its array of luxury resorts, golf courses, and spas, providing ample opportunities for relaxation and indulgence. If you're seeking a luxurious and pampering experience during your stay, Hua Hin's upscale accommodations and wellness facilities will not disappoint. For more information on luxury resorts and spa options, refer to our articles on Hua Hin luxury resorts and Hua Hin spa resorts.
Whether you're interested in exploring cultural attractions, engaging in thrilling adventures, or simply unwinding by the beach, Hua Hin has it all. From majestic temples to exhilarating water parks, there's no shortage of things to see and do in this charming town. For a comprehensive list of attractions and activities, refer to our article on Hua Hin attractions.
With its unique blend of natural beauty, cultural heritage, and modern amenities, Hua Hin offers an unforgettable experience for travelers seeking a delightful and rejuvenating escape. From budget-friendly accommodation options to luxurious villas, Hua Hin caters to a wide range of preferences and budgets. For more information on accommodation options, including budget-friendly choices, refer to our articles on Hua Hin budget accommodation and Hua Hin luxury villas.
Embark on a memorable journey to Hua Hin and immerse yourself in the rich culture, natural beauty, and warm hospitality of this charming coastal town.
Boutique Hotels in Hua Hin
When planning a stay in Hua Hin, one option that stands out is the availability of boutique hotels. These distinctive accommodations offer a unique and personalized experience, differentiating them from larger chain hotels. Let's explore what sets boutique hotels apart and the characteristics that make them special in Hua Hin.
What Makes Boutique Hotels Special
Boutique hotels are known for their intimate and charming atmosphere. They typically have a smaller number of rooms compared to larger hotels, allowing for a more personalized and attentive service. The emphasis is on creating a memorable experience for guests by providing exceptional hospitality and attention to detail.
One of the key aspects that make boutique hotels special is their individuality. Each boutique hotel has its own distinctive style, often reflecting the local culture or a specific theme. From the interior design to the amenities offered, everything is carefully curated to create a unique ambiance that transports guests into a world of luxury and comfort.
Characteristics of Boutique Hotels in Hua Hin
In Hua Hin, boutique hotels showcase the best of what the city has to offer. Here are some common characteristics that you can expect when staying in a boutique hotel in Hua Hin:
Prime Locations: Boutique hotels in Hua Hin are often strategically located, offering easy access to popular attractions and landmarks. Whether it's the stunning Hua Hin Beach or the vibrant night market, you can find boutique hotels conveniently situated near these attractions.
Unique Design: Hua Hin's boutique hotels are known for their eye-catching architecture and stylish interior design. They often blend contemporary elements with traditional Thai influences, creating a harmonious and visually appealing environment.
Personalized Service: The staff at boutique hotels in Hua Hin go above and beyond to ensure a memorable stay for their guests. With a smaller number of rooms, the hotel staff can provide personalized attention, catering to individual needs and preferences.
Luxurious Amenities: Boutique hotels in Hua Hin offer an array of luxurious amenities to enhance the overall experience. From spa facilities to swimming pools and gourmet restaurants, these hotels strive to provide the utmost comfort and indulgence.
Exquisite Dining: Many boutique hotels in Hua Hin boast top-notch restaurants that showcase the finest local and international cuisine. Guests can savor delectable dishes prepared by skilled chefs, complemented by a cozy and elegant dining atmosphere.
When considering a stay in Hua Hin, boutique hotels offer a unique and delightful experience that is sure to leave a lasting impression. From their distinctive design and personalized service to their prime locations and luxurious amenities, boutique hotels in Hua Hin provide a perfect blend of comfort, style, and hospitality.
Top Boutique Hotels in Hua Hin
Hua Hin is home to a range of exquisite boutique hotels, each offering a unique and personalized experience for visitors. These boutique hotels provide a combination of luxury, comfort, and exceptional service. Here are three top boutique hotels in Hua Hin:
Hotel A
Hotel A is a charming boutique hotel nestled in the heart of Hua Hin. With its elegant design and attention to detail, it offers a serene and intimate atmosphere for guests. The hotel features spacious rooms with stylish decor, comfortable furnishings, and modern amenities. Guests can enjoy personalized service from the friendly staff, who strive to ensure a memorable stay. Hotel A also boasts a rooftop pool with panoramic views of the city, creating a tranquil oasis for relaxation. For more information on Hua Hin hotels, check out our article on hua hin hotels.
Hotel B
Hotel B is a boutique hotel that embodies the essence of Hua Hin's coastal charm. Situated near the beautiful Hua Hin Beach, this hotel offers stunning ocean views and easy access to the sand and sea. The hotel's design seamlessly blends contemporary elegance with traditional Thai touches, creating a stylish and inviting ambiance. The spacious rooms are tastefully decorated and equipped with modern amenities for the utmost comfort. Guests can indulge in a range of facilities, including a spa, fitness center, and onsite restaurant. For a relaxing and luxurious stay, Hotel B is an excellent choice.
Hotel C
Hotel C is a boutique hotel that combines modern sophistication with a touch of Thai heritage. Located in a prime location, the hotel offers easy access to Hua Hin's attractions and landmarks. The beautifully designed rooms feature a blend of comfort and style, providing a cozy retreat for guests. Hotel C takes pride in its personalized service, ensuring that every guest's needs are met with utmost care. Guests can enjoy a range of amenities, including a swimming pool, restaurant, and well-equipped fitness center. With its warm hospitality and attention to detail, Hotel C promises a memorable stay in Hua Hin.
These top boutique hotels in Hua Hin exemplify the charm and elegance that make this coastal town a popular destination. Whether you choose Hotel A, Hotel B, or Hotel C, you can expect a unique and exceptional experience that will make your stay in Hua Hin truly unforgettable.
Unique Experiences in Hua Hin
Hua Hin offers a plethora of unique experiences that cater to a variety of interests. From exploring local attractions and landmarks to engaging in thrilling activities and indulging in the vibrant dining and nightlife scene, there is something for everyone in this charming coastal town.
Local Attractions and Landmarks
Hua Hin is known for its rich cultural heritage and captivating landmarks. Visitors can immerse themselves in the local history and architecture by visiting attractions such as the Hua Hin Train Station, a beautifully preserved station that dates back to the early 20th century. Another must-visit landmark is the Hua Hin Beach, a long stretch of sandy shoreline that offers stunning views of the Gulf of Thailand. For those seeking spiritual experiences, the Hua Hin Temples provide a serene environment for reflection and appreciation of Thai Buddhist culture.
Activities and Adventures in Hua Hin
Thrill-seekers and adventure enthusiasts will find plenty to do in Hua Hin. The town is home to several golf courses, offering stunning landscapes and challenging fairways that appeal to golf enthusiasts of all levels. Alternatively, visitors can explore the natural beauty of Hua Hin through snorkeling and kayaking tours, which allow you to discover the vibrant marine life and picturesque coastline. For a unique wildlife encounter, consider visiting the Hua Hin Elephant Sanctuary, where you can interact with rescued elephants in a responsible and ethical manner.
Dining and Nightlife in Hua Hin
Hua Hin boasts a vibrant dining and nightlife scene that caters to various tastes and preferences. The town is known for its night markets, such as the Hua Hin Night Market and the Hua Hin Floating Market, where you can savor delicious street food, shop for local handicrafts, and soak up the lively atmosphere. Additionally, Hua Hin offers a wide range of restaurants, ranging from casual beachfront eateries to upscale fine dining establishments, where you can indulge in authentic Thai cuisine and international flavors. After a satisfying meal, explore the nightlife options, including trendy bars, live music venues, and beach clubs, where you can unwind and enjoy the vibrant energy of the town after dark.
With its diverse array of attractions, activities, and culinary delights, Hua Hin promises a truly unforgettable experience for visitors. Whether you're seeking cultural immersion, outdoor adventures, or a taste of the local cuisine, Hua Hin has it all. Explore the town's attractions, engage in thrilling activities, and savor the vibrant dining and nightlife scene to create lasting memories during your stay.