Hua Hin, a coastal city in Thailand, is a perfect destination for those seeking a mix of adventure, relaxation, culture, and great food. Here are our top ten recommendations for making your vacation in Hua Hin unforgettable.
Hua Hin's People, Food, and Culture
Explore the Vibrant Hua Hin Night Market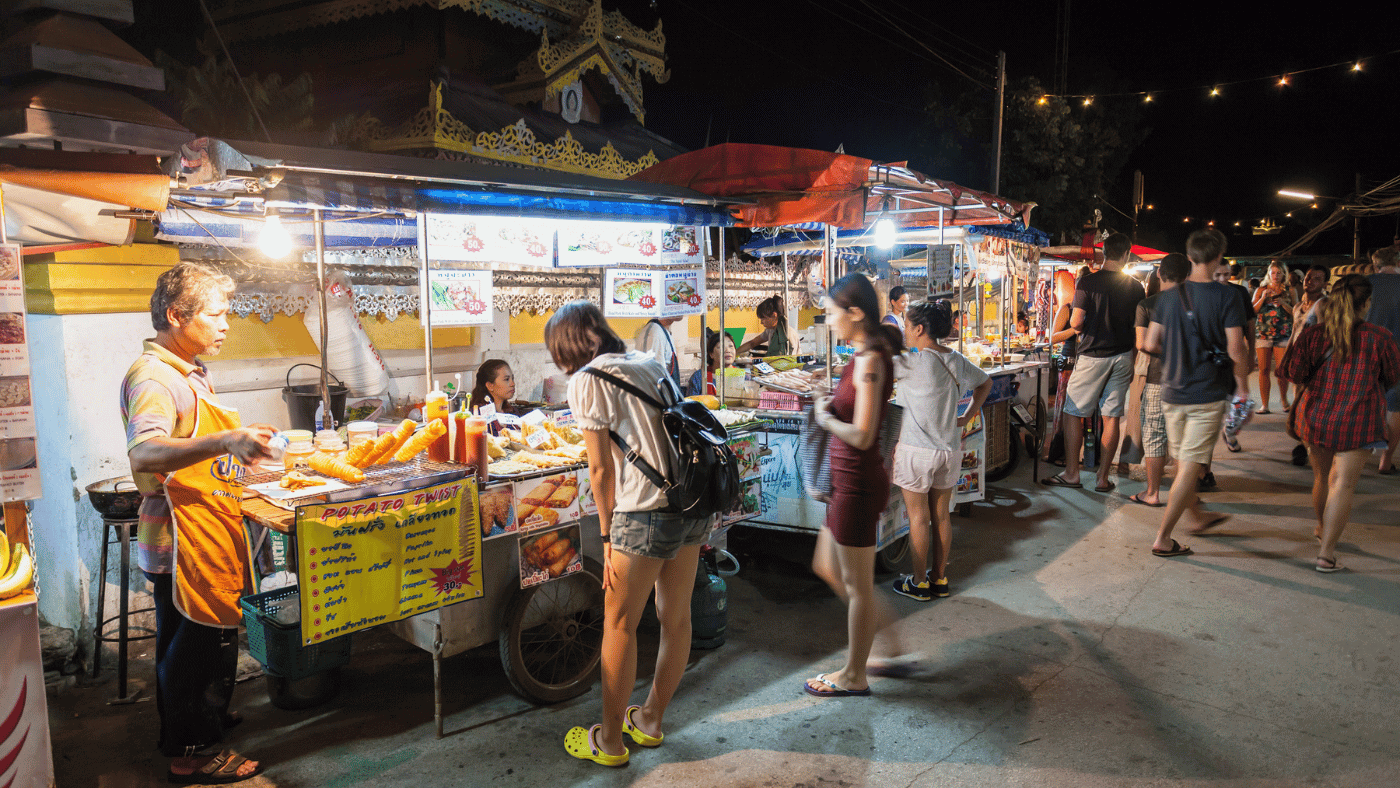 The Hua Hin Night Market offers an exciting atmosphere with hundreds of stalls selling everything from clothes to souvenirs, Thai street food, and handmade crafts. You'll also get to enjoy live music and street performances. Make sure to try the local delicacies such as grilled squid and mango sticky rice.
Taste Local Delicacies
Hua Hin is known for its seafood, and you'll find plenty of restaurants and food stalls offering the freshest catch of the day. Try the Tom Yum Goong, a spicy soup with shrimp and lemongrass, or the Pad Thai, a stir-fried noodle dish with tofu, chicken, and bean sprouts.
Shop for Unique Souvenirs
If you're looking for unique souvenirs, the Hua Hin Night Market is the perfect place to shop. You'll find handmade crafts, jewelry, and clothing items that will make great gifts for your loved ones back home. Bargaining is expected, so don't be afraid to haggle.
Enjoy Street Performances
Aside from the food and shopping, the night market also offers fantastic street performances that are sure to entertain you. From live music to dance shows, you'll find something to suit your taste.
Experience Hua Hin's Rich Culture
Aside from its stunning beaches, Hua Hin also has a rich cultural heritage that's worth exploring. Here are our top cultural recommendations for your vacation in Hua Hin.
Visit the Historic Hua Hin Railway Station
The Hua Hin Railway Station was built-in 1910 and is one of the oldest railway stations in Thailand. Its unique design resembling a Royal Pavilion makes it a popular attraction for tourists.
Explore the Mruekhathaiyawan Palace
The Mruekhathaiyawan Palace is located 10 kilometers north of Hua Hin and was built-in 1923 as a summer residence for King Vajiravudh. Its stunning architecture and tranquil atmosphere make it a must-visit attraction.
Learn About Local History at the Hua Hin Fishing Village
The Hua Hin Fishing Village is a traditional Thai fishing village where you can learn about the local culture and way of life. Watch the fishermen as they bring in their daily catch or visit one of the local markets where you can find Thai souvenirs and handicrafts.
Discover Hua Hin's Beautiful Beaches
Hua Hin is a charming coastal town in Thailand, located about 200 kilometers south of Bangkok. The town is famous for its beautiful beaches, and visitors flock here to soak up the sun, enjoy water activities, and indulge in the delicious local cuisine.
Relax at Hua Hin Beach
Hua Hin Beach is undoubtedly the most popular beach in town, and for a good reason. The 5-kilometer stretch of soft white sand and clear waters is perfect for swimming, sunbathing, and relaxing. You can catch some rays while lounging in one of the beach chairs or rent a jet ski and enjoy a thrilling ride on the waves. Make sure to stroll along the beach at sunset for a breathtaking view of the sun dipping below the horizon.
For those who prefer a more active beach experience, Hua Hin Beach has plenty to offer. You can try your hand at kiteboarding, windsurfing, or even take a horseback ride along the shore. There are also several beachside restaurants and cafes where you can grab a bite to eat or a refreshing drink.
Visit the Pristine Khao Takiab Beach
If you're looking for a quieter beach experience, Khao Takiab Beach is an excellent option. Located just south of Hua Hin, this stunning beach is known for its pristine white sand and crystal-clear waters. The beachfront is lined with seafood restaurants and small bars where you can sip on a cocktail while enjoying the ocean view.
One of the highlights of Khao Takiab Beach is the Khao Takiab Temple, located on a hill overlooking the beach. The temple is home to a giant golden Buddha statue and offers spectacular views of the surrounding area.
Explore the Secluded Suan Son Pradipat Beach
If you're looking for a peaceful and secluded beach experience, Suan Son Pradipat Beach is the perfect choice. Located on the outskirts of Hua Hin, this hidden gem is a favorite among locals and visitors alike. The beach is surrounded by lush greenery and offers a peaceful and serene setting.
Unlike other beaches in Hua Hin, Suan Son Pradipat Beach does not offer any water activities. Instead, it's ideal for a relaxing day spent reading a book under a beach umbrella or taking a leisurely stroll along the shoreline. There are a few small restaurants and cafes nearby where you can grab a snack or a cold drink.
Overall, Hua Hin's beaches offer something for everyone, whether you're looking for a lively and active beach experience or a peaceful and secluded retreat. So pack your swimsuit, sunscreen, and a good book, and get ready to enjoy the beautiful beaches of Hua Hin!
Embark on an Adventure at Vana Nava Water Jungle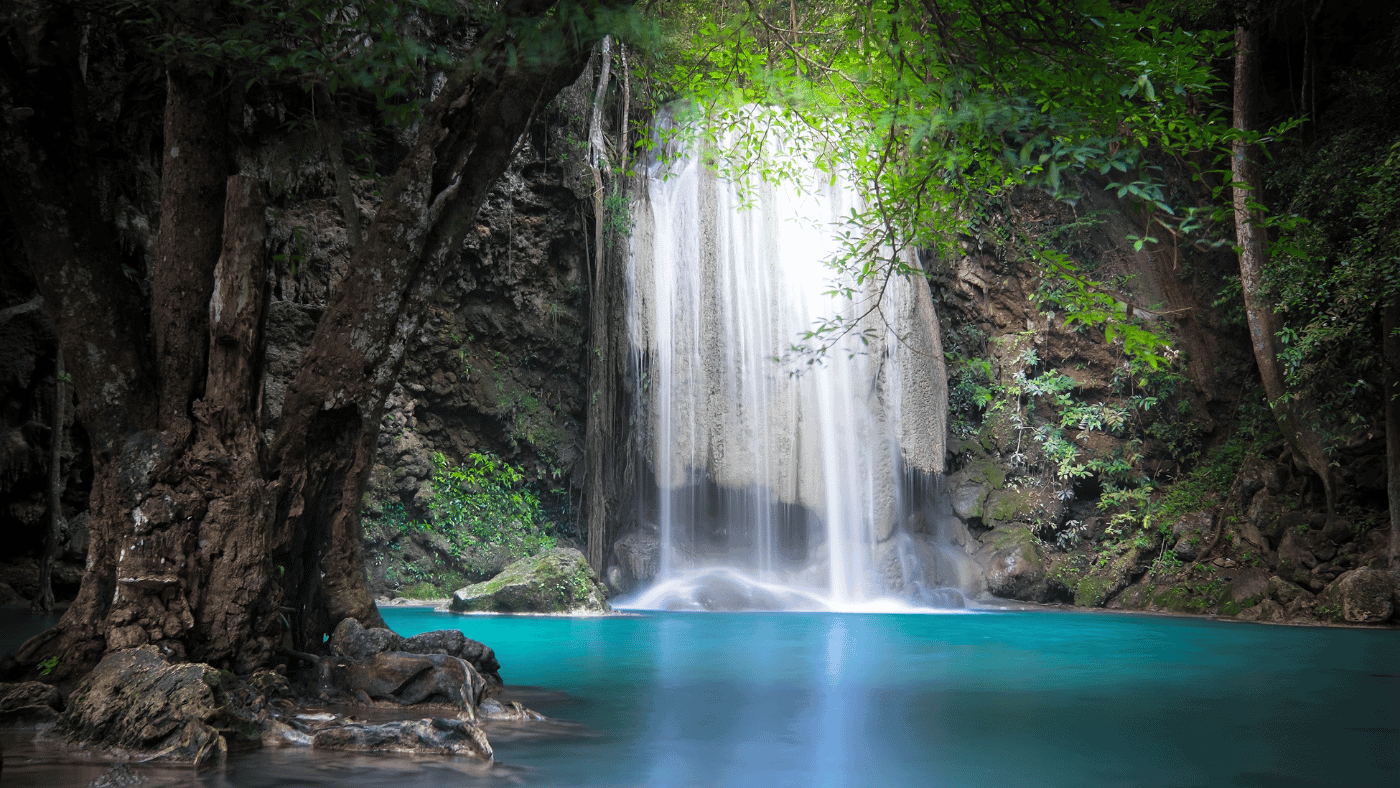 Vana Nava Water Jungle is a thrilling water park that offers an exciting day out for the whole family. Here are our top recommendations for what to do at Vana Nava Water Jungle.
Enjoy Thrilling Water Rides
Vana Nava Water Jungle has several water rides that are sure to get your adrenaline pumping, including The Abyss, a 28-meter near-vertical drop, and Boomerango, a ride that drops you into a giant half-pipe.
Discover the Adventure Zone
If you're looking for more adventure, head to the Adventure Zone, where you can enjoy activities such as surfing, zip-lining, and bungee jumping.
Relax at the Vana Nava Spa
If you're looking for a more relaxing activity, visit the Vana Nava Spa, where you can enjoy a traditional Thai massage or a refreshing facial treatment.
Conclusion
Hua Hin truly has something for everyone, from its stunning beaches and vibrant night markets to its rich cultural heritage and exciting water parks. We hope our top ten recommendations help you make the most of your vacation in Hua Hin and create lasting memories.