Surin, located in northeastern Thailand, is a small province rich in culture, history, nature, and gastronomy. This charming destination is home to a wealth of exciting things to do and experience. From exploring Surin's rich history and culture to indulging in the mouthwatering Thai cuisine, there's something for everyone to enjoy here. In this article, we'll dive into the top ten must-do activities in Surin to help you plan your trip to this breathtaking province.
What are the Things You Can Do in Surin?
Explore Surin's Rich History and Culture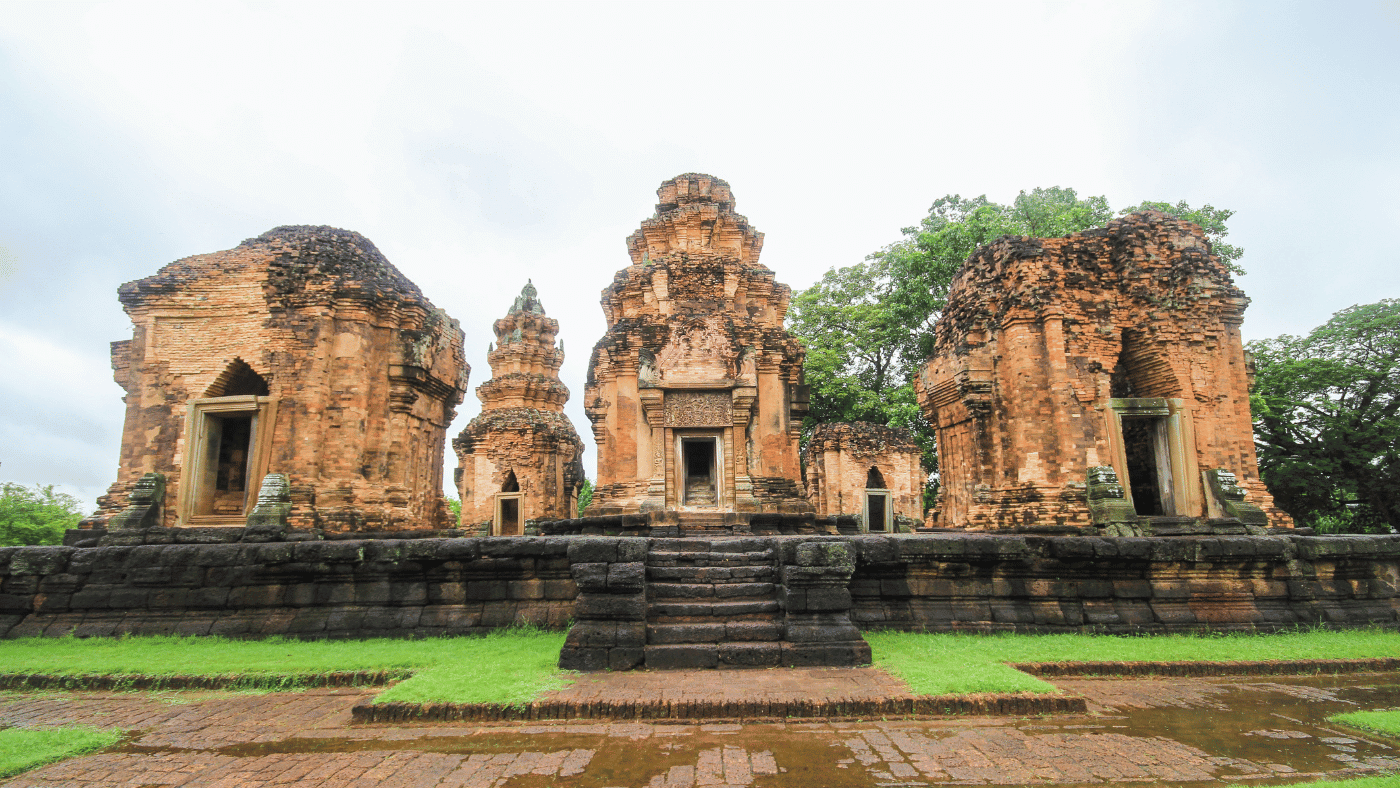 Surin, located in northeastern Thailand, is a province that boasts a rich history and culture. From its famous Elephant Village to its Ban Tha Sawang Silk Village and Surin National Museum, there is no shortage of fascinating attractions to explore in this region.
Visit Surin's Elephant Village
Surin is renowned for being the land of elephants, and one of the must-visit attractions in the area is the Elephant Village. Here, you can observe the majestic beasts up close and personal. The village is home to the revered Surin Elephant Festival in November, where visitors will be treated to a colorful procession of adorned elephants.
Aside from the festival, the Elephant Village offers visitors a chance to learn about the history of elephants in Thailand and the role they have played in the country's culture and economy. You can also witness the daily routines of the elephants, such as bathing and feeding, and even take part in elephant rides.
Discover the Ban Tha Sawang Silk Village
Ban Tha Sawang Silk Village is a vital part of Surin's history and heritage. The village is famous for its production of high-quality silk, and visitors can explore the various silk shops that line the street. Here, you can witness the process of silk manufacturing and indulge in some of the finest silk products in the region.
In addition to shopping for silk products, visitors can also learn about the history of silk production in Surin. The village has been producing silk for over a century, and the locals are proud to share their knowledge and skills with visitors. You can witness the intricate process of silk weaving, from the spinning of the silk threads to the dyeing and intricate designs.
Explore the Surin National Museum
For an in-depth look into Surin's rich history, make sure to visit the Surin National Museum. The museum showcases an extensive collection of artifacts that date back to the prehistoric period and explain the evolution of Surin's culture, art, and traditions.
Some of the most notable artifacts include ancient pottery, bronze tools, and traditional clothing. The museum also features exhibits on the region's indigenous tribes, such as the Khmer and Mon people, and their unique customs and traditions. Visitors can learn about the province's history of migration and trade, as well as its religious and cultural practices.
Surin is a province that is rich in history, culture, and natural beauty. Whether you're interested in elephants, silk production, or ancient artifacts, there is something for everyone to enjoy in this fascinating part of Thailand.
Experience the Surin Great Outdoors
Take a Trip to the Phanom Sawai Forest Park
The serene Phanom Sawai Forest Park offers an excellent opportunity for nature lovers to experience the great outdoors. The park is home to several hiking trails, picnic areas, and breathtaking scenery. Visitors can also observe the numerous species of flora and fauna that reside in the park.
Relax at the Lamtakong Reservoir
For a relaxing and peaceful day trip, head to the Lamtakong Reservoir. This massive lake is surrounded by lush forests, and visitors can enjoy a peaceful boat ride or engage in water activities such as kayaking and jet skiing. There are also several restaurants and cafes that offer scenic views of the reservoir.
Visit the Chom Ta Wan Waterfall
If you're looking for an adventure, then a visit to the Chom Ta Wan Waterfall is a must. The waterfall is located at the Khao Yai National Park and is a popular spot for hiking and trekking. Visitors can explore the surrounding landscape or take a dip in the waterfall's refreshing waters.
Attend Surin's Vibrant Festivals
Experience the Surin Elephant Round-Up
The Surin Elephant Round-Up is a world-famous festival that features the cultural heritage of the province. The festival is held in November every year and showcases a colorful procession of adorned elephants. Visitors can catch a glimpse of the elephants participating in games such as tug-of-war and football.
Celebrate the Boun Bung Fai Rocket Festival
The Boun Bung Fai Rocket Festival is Surin's version of the famous Thai festival, Loi Krathong. During this festival, locals launch handmade rockets into the sky to ask for good weather and a fruitful harvest. The festival is a vibrant and colorful celebration that is sure to leave a lasting impression on visitors.
Join the Fun at the Surin Candle Festival
The Surin Candle Festival is an annual event that celebrates the start of Buddhist Lent. During the festival, locals craft ornate wax sculptures and paraded through the streets at night. The festival is an excellent opportunity to witness the beauty of Surin's art and culture.
Savor Surin's Delicious Cuisine
Taste the Local Delicacies at Surin's Street Food Markets
Surin's street food markets are a foodie's paradise and an opportunity to sample some of Thailand's most sumptuous dishes. Visitors can expect to indulge in lip-smacking delicacies such as khao kaeng, som tam, and khao niao mamuang.
Enjoy a Traditional Thai Meal at a Local Restaurant
For a more intimate dining experience, visit one of Surin's traditional Thai restaurants. These eateries specialize in serving authentic Thai dishes and are a great place to experience the local dining culture. From pad thai to tom yum goong, the options are endless.
Learn to Cook Thai Dishes at a Cooking Class
For those who want to take their love for Thai cuisine a step further, sign up for a cooking class. These classes are a fun and interactive way to learn how to prepare Thai dishes from expert chefs. You'll also get to learn about the various herbs and spices used in Thai cooking.
In conclusion
There you have it—the top ten must-do activities in Surin, Thailand. This charming province is a hidden gem that boasts a blend of culture, history, nature, and gastronomy. From exploring Surin's rich history and culture to savoring its delicious cuisine, there's something for everyone to enjoy here. Make sure to add Surin to your travel bucket list, and you're sure to have unforgettable vacation memories that will last a lifetime.