Japan and Thailand share a deep appreciation for food and flavors. Japanese cuisine, in particular, has become increasingly popular in Thailand in recent decades, thanks to the growing number of Japanese expats, tourists, and foodies. Whether you're seeking a luxurious fine-dining experience or a quick and tasty street food snack, you're sure to find something to satisfy your cravings at one of Thailand's many incredible Japanese restaurants. Read on to discover some of the best Japanese restaurants in Thailand, from Bangkok to Chiang Mai and beyond.
The Rich History of Japanese Cuisine in Thailand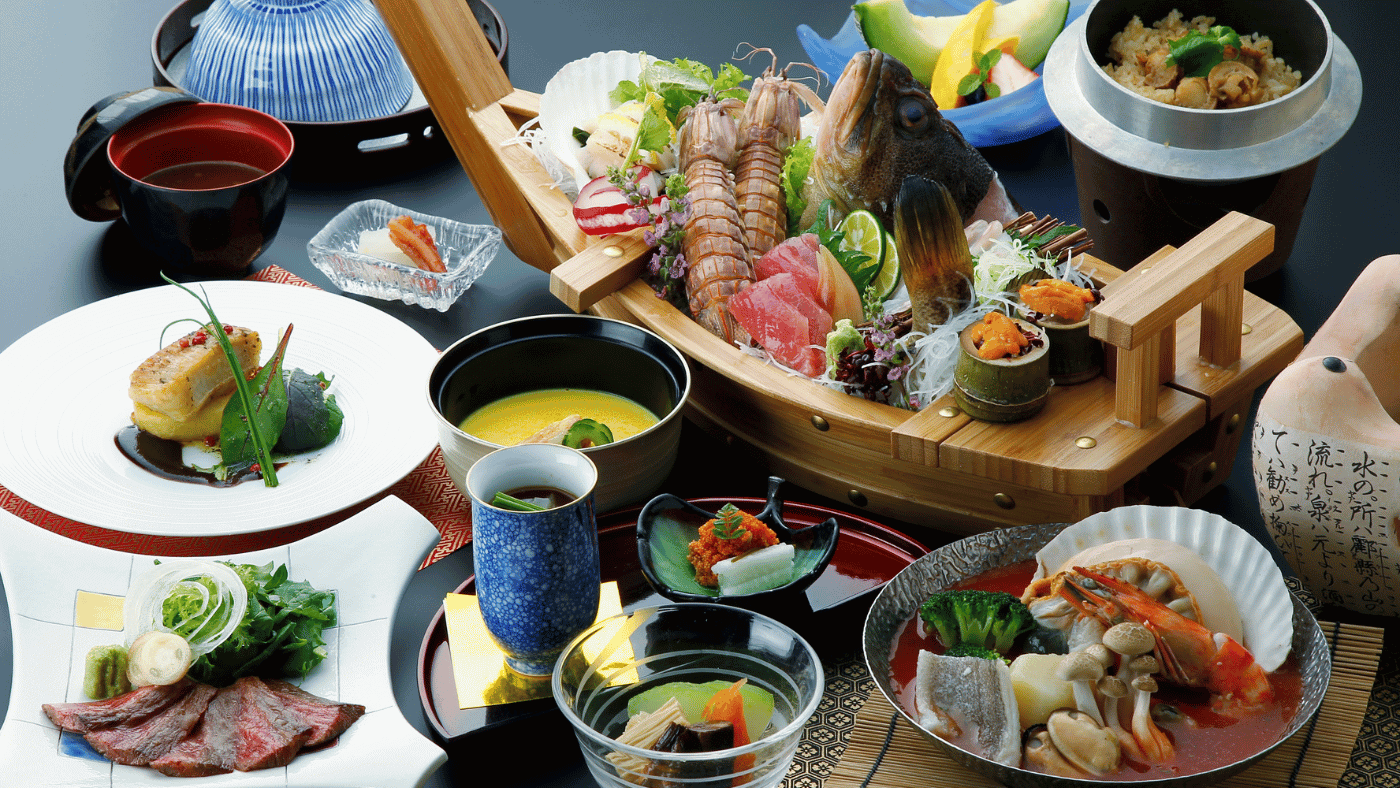 The history of Japanese restaurants in Thailand dates back to the mid-20th century when the first Japanese expats began settling in Thailand. These pioneers introduced Thai locals to traditional Japanese dishes such as sushi, tempura, and ramen, which quickly gained popularity. Today, Japanese cuisine has become intertwined with Thai culture and is enjoyed by locals and visitors alike.
One of the reasons why Japanese cuisine has become so popular in Thailand is due to the similarities between the two cultures. Both Japan and Thailand place a strong emphasis on fresh ingredients, delicate flavors, and beautiful presentation. As such, it was only natural for Thai locals to embrace the unique flavors and textures of Japanese cuisine.
The Influence of Japanese Expats on Thai Food Culture
The influx of Japanese expats in Thailand has not only brought about a love for Japanese cuisine but also has influenced the way Thai dishes are prepared and served. Japanese chefs have introduced new techniques, flavors, and presentations, infusing Thai cuisine with a unique twist. For instance, the traditional som tam (papaya salad) now comes with wasabi or ginger, while green curry has been given a Japanese makeover with the addition of miso.
Furthermore, the influence of Japanese expats has also led to the creation of new fusion dishes that combine elements of both Japanese and Thai cuisine. One such dish is the popular sushi roll filled with spicy Thai-style seafood salad. This dish perfectly embodies the cross-cultural exchange that has taken place between Japan and Thailand.
The Growth of Japanese Restaurants in Thailand
The popularity of Japanese cuisine in Thailand has led to an exponential growth of Japanese restaurants throughout the country. From intimate and elegant fine-dining restaurants to casual sushi bars and bustling izakayas, there is no shortage of options for Japanese food lovers in Thailand.
One of the most popular types of Japanese restaurants in Thailand is the conveyor belt sushi restaurant. These restaurants offer a wide variety of sushi and sashimi dishes that are freshly prepared and placed on a conveyor belt that runs throughout the restaurant. Diners can simply pick and choose the dishes they want as they pass by on the belt.
Another popular type of Japanese restaurant in Thailand is the izakaya. These casual dining establishments offer a wide variety of small plates and snacks that are perfect for sharing with friends over drinks. Izakayas are known for their lively atmosphere and friendly staff, making them a great place to experience Japanese culture while in Thailand.
In conclusion, the history of Japanese cuisine in Thailand is a fascinating tale of cross-cultural exchange and culinary innovation. Thanks to the influence of Japanese expats and the popularity of Japanese cuisine, Thailand has become a hub of Japanese food culture in Southeast Asia.
Top Japanese Restaurants in Bangkok
Fine Dining Options for a Luxurious Experience
If you are looking for a luxurious fine-dining experience, head to Ginza Sushi Ichi in Erawan Bangkok. The restaurant has a beautiful minimalist interior decorated with bamboo and Japanese ceramics. Their omakase menu offers seasonal ingredients that are freshly flown in from Japan and expertly crafted by the skilled chefs.
Affordable and Authentic Japanese Eateries
If you prefer more affordable Japanese restaurants, check out Sushi Masato in Thonglor. This small sushi bar serves up an authentic Tokyo-style omakase menu with fresh ingredients and simple yet elegant presentation. Another great option is Hatsu Hana Tei, located in the bustling district of Siam Paragon. They offer a variety of sushi, sashimi, and hot dishes, all made with high-quality ingredients.
Unique Fusion Restaurants Combining Thai and Japanese Flavors
If you're looking for a unique fusion experience, check out Nami Teppanyaki Steakhouse in the JW Marriott Hotel Bangkok. Here, you can enjoy traditional teppanyaki dishes with a twist, such as wagyu beef with tom yum sauce or salmon teriyaki with mango salsa. The restaurant boasts a chic and modern interior with fantastic views of Bangkok's skyline.
Must-Visit Japanese Restaurants in Chiang Mai
Traditional Japanese Dining in the Heart of the City
For a traditional Japanese dining experience, head to Miyabi Japanese Restaurant in the Shangri-La Hotel Chiang Mai. The restaurant is renowned for its sushi and sashimi, which are flown in daily from Tokyo. The interior features a classic Japanese teahouse design with sliding screens and tatami mats.
Sushi Bars and Izakayas for a Lively Night Out
If you're in the mood for a more lively atmosphere, check out Kokoro Izakaya in the Nimmanhaemin area. This cozy and intimate izakaya serves up an array of Japanese tapas-style dishes, as well as sushi and sashimi. Another great option is Akasaka Japanese Dining, located in the Night Bazaar district. This bustling sushi bar has a lively atmosphere and serves up a variety of fresh and affordable sushi rolls.
Vegetarian-Friendly Japanese Restaurants
If you're a vegetarian, don't worry – there are plenty of options for you too! Huen Muan Jai in the old city offers a vegetarian-friendly Japanese menu featuring dishes such as tofu steak and vegetable tempura. For something a little more upscale, try X2 Chiang Mai Riverside's Oxygen Dining Room – their vegetarian omakase menu is not to be missed.
Exploring Japanese Cuisine in Phuket
Beachside Japanese Dining with a View
If you're in Phuket, a must-visit spot is the Baba Beach Club, located on Natai Beach. The beach club's Japanese restaurant, Ikki, boasts incredible views of the Andaman Sea. The menu offers a range of classic Japanese dishes such as sashimi and sushi, as well as fusion dishes such as wagyu beef with green curry emulsion.
All-You-Can-Eat Sushi and Sashimi Spots
If you're looking for all-you-can-eat Japanese restaurants, check out Krua Nokkamin in Chalong. Their sushi and sashimi buffet is affordable and delicious, with fresh seafood and a variety of sushi rolls. Another great option is the Miyabi Japanese Restaurant in the JW Marriott Phuket Resort & Spa. Their sushi and sashimi buffet features a range of fresh seafood and Japanese favorites.
Japanese Street Food and Market Finds
For a more casual experience, head to Phuket's street markets and try some Japanese-style street food. Options include takoyaki (octopus balls), yakitori (grilled skewers), and okonomiyaki (savory pancakes). Don't miss the market at the Boat Avenue in Cherngtalay, which offers a range of Japanese street food options.
In conclusion, Japanese restaurants have found a home in Thailand, with countless restaurants offering everything from traditional dishes to creative fusion dishes. Whether you're in Bangkok, Chiang Mai, or Phuket, you're sure to find a Japanese restaurant that suits your budget and taste.