When you think of Thailand, chances are your mind conjures up images of street food and spicy curries. But did you know that Thailand is also home to some of the world's finest dining establishments? In this article, we'll take a deep dive into the best fine dining restaurants the country has to offer. Prepare to be taken on a culinary journey you'll never forget.
The Rich Culinary History of Thailand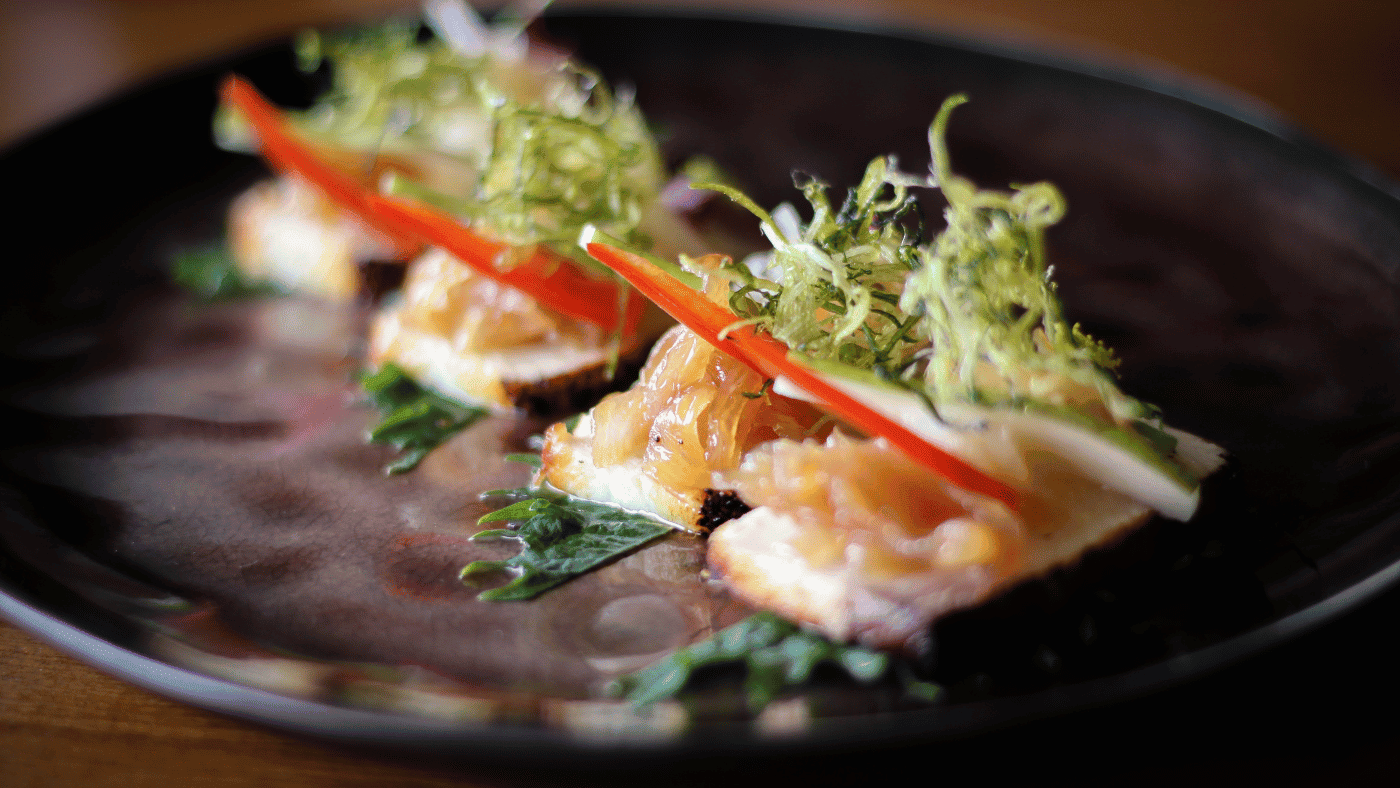 Thai cuisine is renowned worldwide for its bold flavors, fragrant spices, and fresh ingredients. The rice-based dishes, noodle soups, and curries have been staples in Thai culture for centuries. Despite its humble origins, Thai cuisine has undergone a remarkable transformation over the years.
Through the influence of neighboring countries like China, Laos, and Cambodia, Thai cuisine has evolved into the complex and diverse flavors that are beloved today. This blending of various cultures has created a unique food scene in Thailand, marked by the use of aromatic herbs, spices, and tropical fruits.
The Influence of Thai Royal Cuisine
Thai Royal Cuisine is considered the epitome of Thai fine dining, a model for all fine dining restaurants in the country. It is known for its intricate preparation, elaborate presentation, and delicate flavors. This cuisine has been influenced by the culinary traditions of neighboring countries, with Chinese, Indian, and European cooking techniques blending seamlessly with Thai ingredients and flavors.
The Royal Palace has long been known as a center of refinement and the source of inspiration for Thai cuisine.
The Evolution of Thai Fine Dining
Thai fine dining has come a long way since its beginnings. With globalization, Thai chefs have been exposed to new techniques and ingredients, allowing them to create innovative dishes that combine traditional Thai flavors with classical French, Italian, and Japanese cuisine.
Today's fine dining institutions in Thailand offer an array of Thai and international dishes, all served with impeccable presentation, creativity and attention to detail.
The Top Fine Dining Restaurants in Bangkok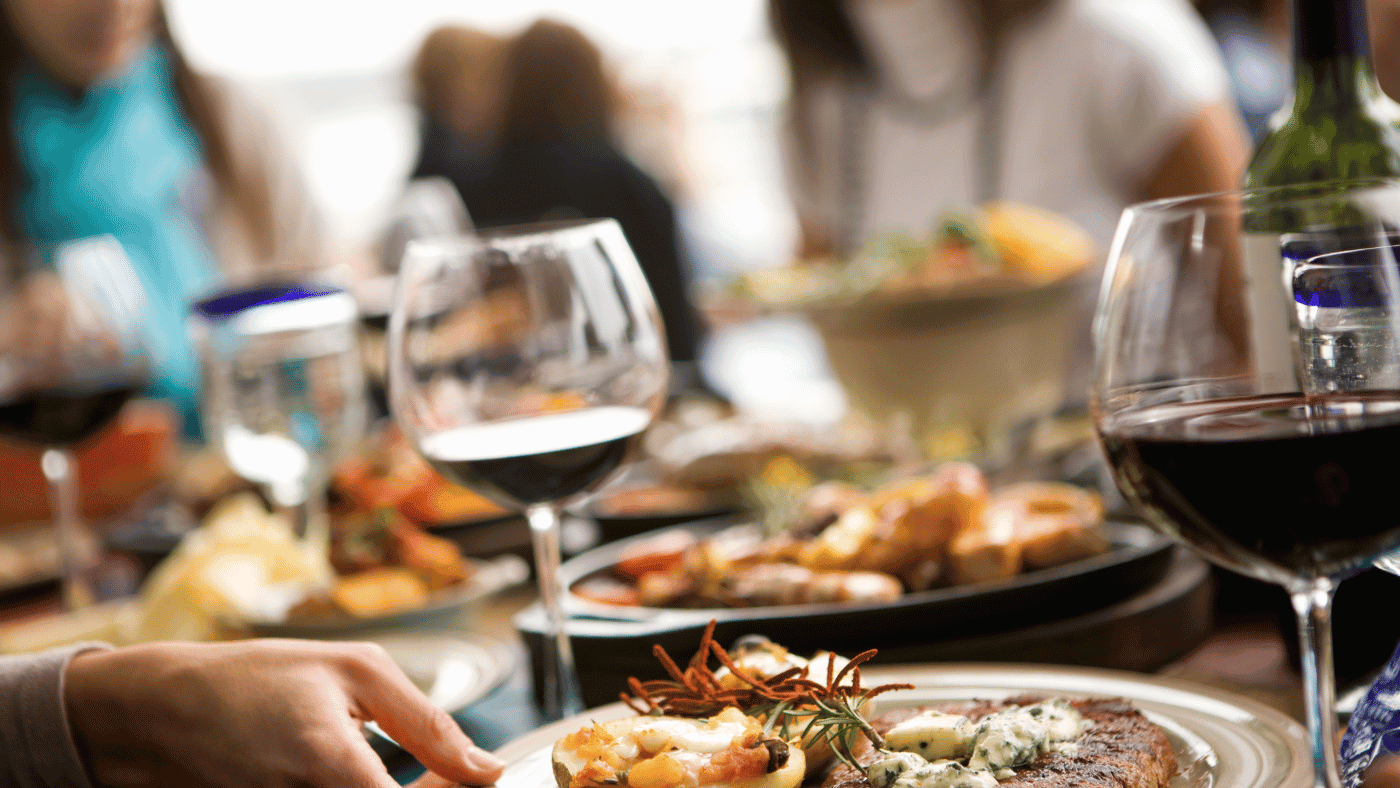 With vibrant street food markets and top-notch restaurants, Bangkok is a paradise for foodies. It's no surprise that the city is home to some of the best fine dining establishments in Thailand. Here are our top picks:
Le Normandie: French Elegance Meets Thai Flavors
Le Normandie at the Mandarin Oriental Hotel in Bangkok is a legendary French restaurant that has been graced by prestigious guests ranging from Hollywood stars to royalty. It's known for its elegant surroundings and classic French cuisine, accompanied by seasoned Thai ingredients, a worthy consideration for those on the hunt for the best fine dining restaurants.
The restaurant has a wine cellar stocked with over 10,000 bottles of wine and champagne, which the knowledgeable sommelier will help you pair with your meal.
Sorn: A Journey Through Southern Thai Cuisine
If you're looking for an authentic Thai dining experience, look no further than Sorn. This restaurant in Bangkok's bustling business district is renowned for its southern Thai cuisine, made from carefully sourced ingredients from this part of the country.
The dishes are a reflection of the chef's passion for this unique regional cuisine, inspired by the flavors of the sea and the earth.
Gaggan Anand: Progressive Indian Cuisine with a Thai Twist
Gaggan has been named the best restaurant in Asia multiple times, and for good reason. Chef Gaggan Anand's unique take on progressive Indian cuisine, blended with Thai flavors, is nothing short of a culinary masterpiece.
From the aloo chaat to the pork vindaloo, every dish is full of flavor and packed with creativity. Gaggan's cutting-edge approach to fine dining has earned him the respect of both the industry and food enthusiasts alike.
Exploring Fine Dining in Chiang Mai
While Bangkok is undoubtedly the hub for fine dining in Thailand, the northern city of Chiang Mai should not be overlooked. Here are three of the city's best fine dining restaurants:
David's Kitchen: A Fusion of French and Thai Delights
This intimate restaurant owned by a husband and wife team is a gem tucked away in the quiet residential area of Chiang Mai. The menu offers a fusion of Thai and French cuisine, with dishes like tom yum soup with foie gras and duck confit massaman curry.
The restaurant has an extensive wine list, and the atmosphere is cozy and welcoming.
Oxygen Dining Room: Modern Thai Cuisine in a Lush Setting
This restaurant's contemporary take on Thai cuisine is a testament to the creativity and innovation of Thai chefs. In a lush garden setting, guests can indulge in dishes like sous vide pork belly with a green papaya salad, or pan-seared duck breast with red curry foam.
The restaurant also offers cooking classes for those who want to learn how to make their dishes at home.
The Service 1921: Colonial Charm and Asian Flavors
Located in the luxurious Anantara resort, The Service 1921 offers an experience that is equal parts fine dining and history lesson. The restaurant's design is inspired by the British colonial era, and the menu boasts a delightful fusion of Asian flavors, with dishes like stir-fried wagyu beef with black truffle and Chinese broccoli, and grilled salmon with chili jam.
The restaurant's knowledgeable staff will guide you through the menu to ensure you have an unforgettable dining experience.
Unforgettable Dining Experiences in Phuket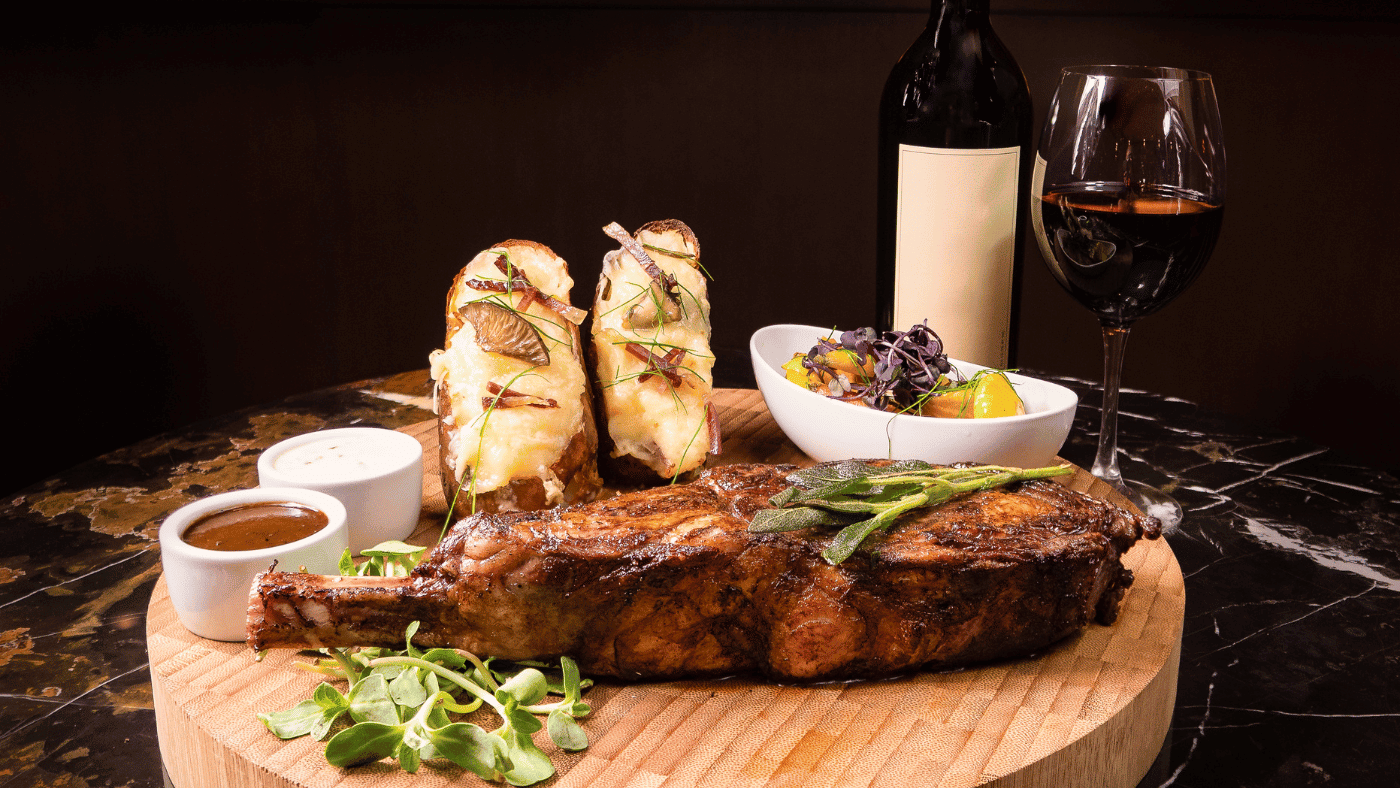 Phuket is known for its beautiful beaches and relaxed atmosphere, but it also has a thriving fine dining scene. Here are three of the island's standout restaurants:
PRU: Farm-to-Table Fine Dining with a Sense of Place
PRU, located in the luxurious Trisara resort, is a farm-to-table restaurant that prides itself on its commitment to sustainability and the environment. The menu features locally-sourced ingredients, with dishes like roasted pork belly with sunchoke puree and wild honey, and Andaman snapper with pickled cucumber and sea grapes.
The restaurant's serene lakeside setting and impeccable service make for an unforgettable dining experience.
Acqua: Italian Excellence with a Tropical Touch
This Italian restaurant in Patong Beach offers a refreshing break from Thai cuisine while still embracing the island's tropical vibe. The menu features dishes like seafood linguine with lemon, chili, and cherry tomatoes, and wagyu beef carpaccio with truffle oil and parmesan crisps.
The restaurant also has an extensive wine list and offers stunning views of the Andaman Sea.
Suay: Contemporary Thai Cuisine in a Stylish Atmosphere
Suay, located in the Phuket Old Town's vibrant area, will satisfy your desire for fine dining and culture. The menu showcases a unique take on contemporary Thai cuisine, with dishes like stir-fried blue crab with garlic and chili, and coconut and pandan panna cotta.
The stylish interior of the restaurant is accented by an array of colorful murals, making your dining experience a feast for the eyes as well.
Discover Thailand's Best Fine Dining Restaurants Today
From Bangkok to Chiang Mai, and Phuket, Thailand is home to a plethora of fine dining restaurants that showcase the country's colorful culinary traditions. These top restaurants range from classic French cuisine to progressive Indian cuisine, and authentic Thai cuisine with innovative twists.
One thing is for sure – dining at these establishments will take you on a culinary journey you won't soon forget.