Surat Thani is a stunning province of Thailand located in the south of the country. There are plenty of exciting things to do in Surat Thani, ranging from exploring the natural beauty of the area to immersing yourself in local culture, embarking on adventure activities, and enjoying the local cuisine. Here are 10 exciting things to do in Surat Thani that will leave you with unforgettable memories.
Spend Time With Nature
Explore the Natural Beauty of Surat Thani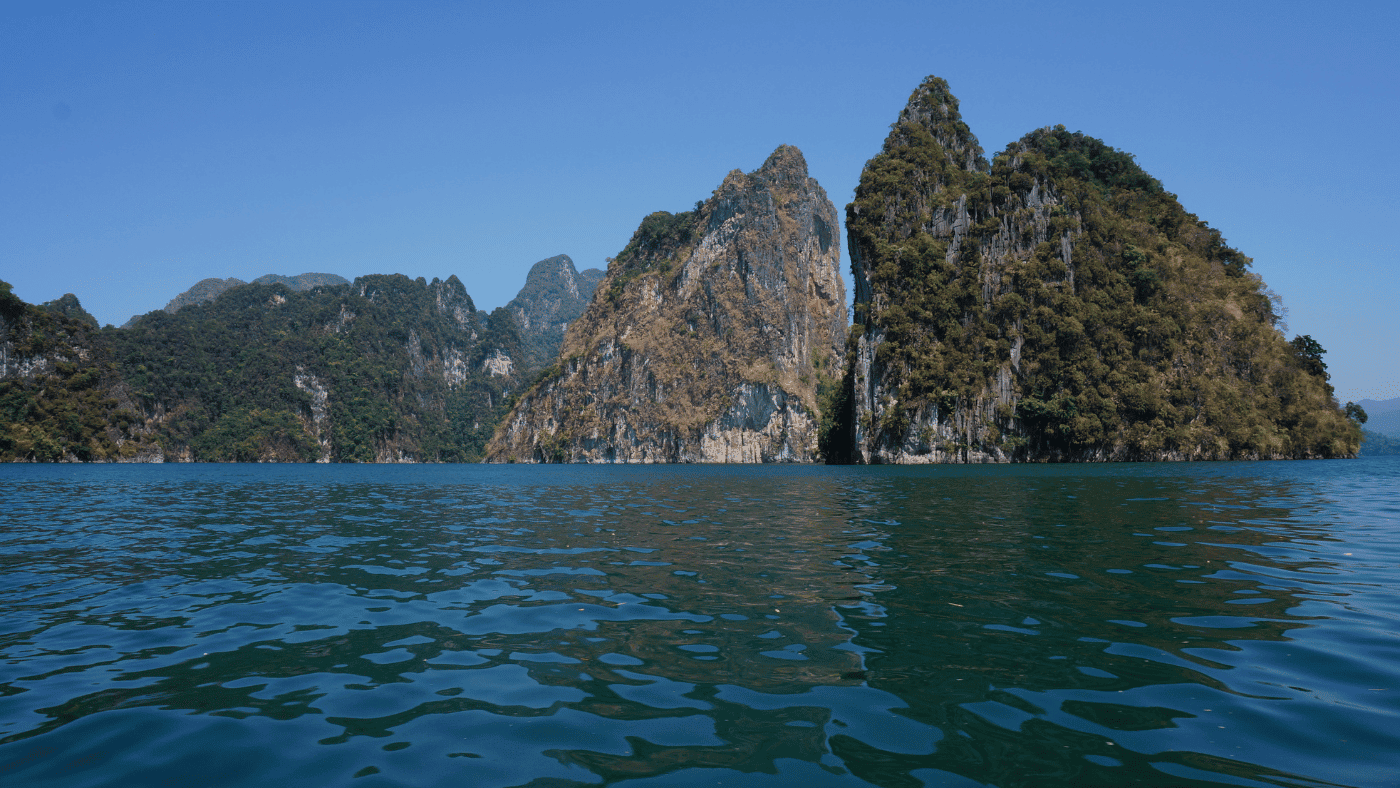 Surat Thani is a province located in the southern part of Thailand, known for its natural beauty and stunning landscapes. With its lush green forests, crystal clear waterfalls, and diverse wildlife, Surat Thani is a must-visit spot for nature lovers. In this article, we will explore some of the top attractions in Surat Thani that you should not miss.
Visit Khao Sok National Park
Khao Sok National Park is one of the most popular attractions in Surat Thani. The park covers an area of over 700 square kilometers and is known for its lush green forests, stunning waterfalls, and diverse wildlife such as gibbons, hornbills, and elephants. The park is home to over 5% of the world's animal species, making it a must-visit spot for nature lovers.
One of the best ways to explore the park is by going on a jungle trek or a canoe ride. You can hire a guide to take you on a trek through the jungle, where you will be able to see some of the park's most stunning scenery. Alternatively, you can rent a canoe and paddle down the river, taking in the sights and sounds of the forest as you go.
Discover the Cheow Lan Lake
The Cheow Lan Lake is a spectacular artificial lake located in the heart of Khao Sok National Park. This stunning lake is surrounded by green mountains and is home to over 100 species of freshwater fish. Rent a traditional long-tail boat to explore the lake, visit the floating bungalows for an overnight stay, and enjoy the peaceful atmosphere.
The lake is also a great place for swimming, fishing, and kayaking. You can rent a kayak and paddle around the lake, taking in the stunning scenery and watching the fish swim beneath you.
Relax at the Hot Springs and Rafflesia Gardens
If you are looking for a relaxing experience, head over to the hot springs and Rafflesia Gardens, located just a short drive from Surat Thani. These hot springs are said to have therapeutic properties and are known to ease aches and pains. The Rafflesia Gardens are named after the world's biggest flower, which can be found here. Take a stroll around the gardens and enjoy the sights and smells of the different flora and fauna.
The hot springs are a great place to unwind and relax after a long day of exploring. You can soak in the warm waters and let your worries melt away. The Rafflesia Gardens are also a great place to take a break and enjoy the natural beauty of Surat Thani.
In conclusion, Surat Thani is a province that is rich in natural beauty and stunning landscapes. From the lush green forests of Khao Sok National Park to the relaxing hot springs and Rafflesia Gardens, there is something for everyone in Surat Thani. So, pack your bags and head over to this beautiful province for an unforgettable adventure.
Embark on Surat Thani Adventure Activities
Go Island Hopping in the Ang Thong Marine Park
The Ang Thong Marine Park is a stunning group of over 40 islands located just off the coast of Surat Thani. These islands are known for their white sandy beaches, crystal-clear waters, and diverse marine life. Take a day trip to explore the islands, snorkel in the colorful reefs, and bask in the sun.
Try Kayaking and Canoeing
If you are a fan of water sports, Surat Thani has plenty of options for you. Rent a kayak or a canoe and explore the stunning rivers and waterways of the province. The Surat Thani River is a popular spot for kayaking and offers stunning views of the surrounding mountains and forests.
Join a Thai Cooking Class
Thai cuisine is known for its bold flavors and unique combinations of herbs and spices. If you want to learn how to cook traditional Thai dishes, sign up for a cooking class in Surat Thani. You'll learn how to use local ingredients, make your own curry paste, and impress your friends and family back home with your newfound skills.
Immerse Yourself in Local Culture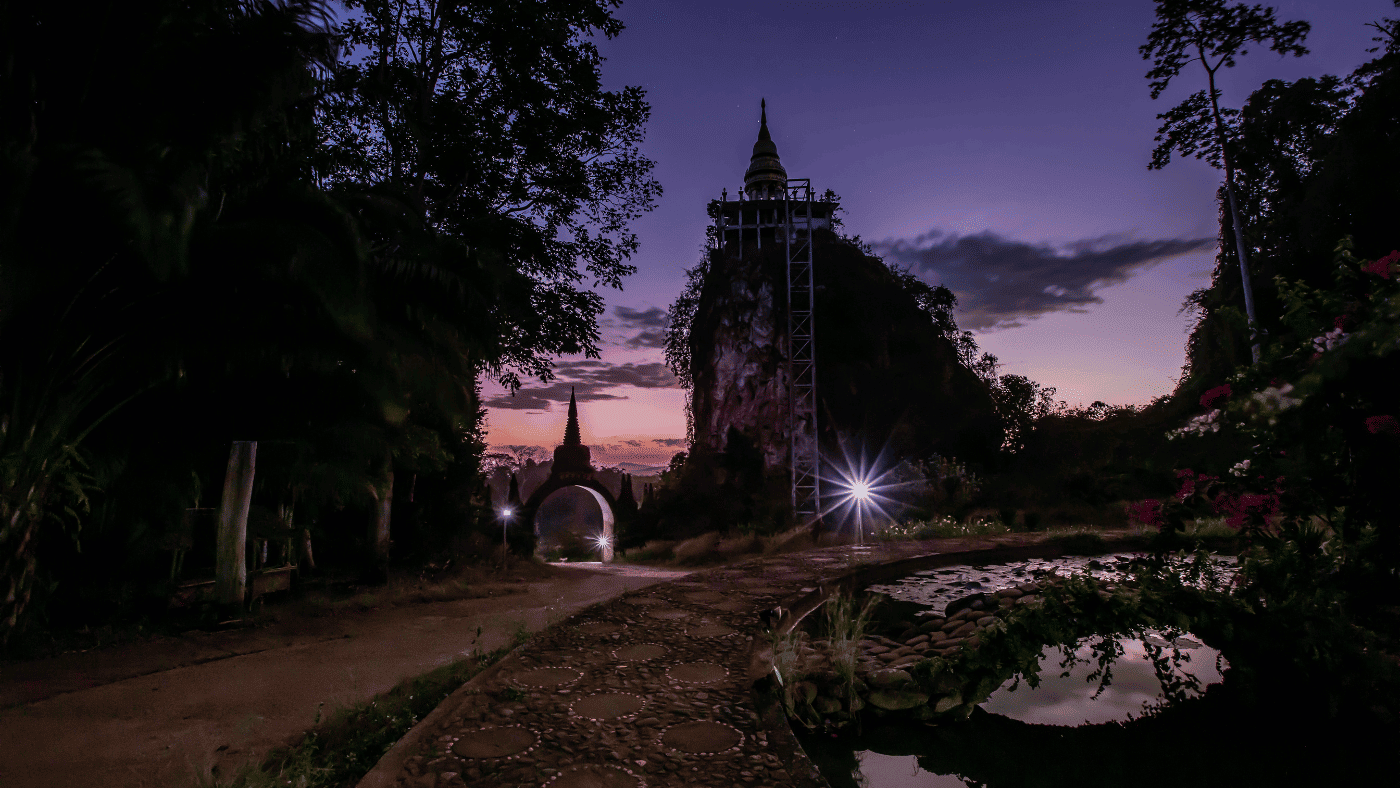 Explore the Chaiya Ruins
The Chaiya Ruins are located in the district of Chaiya and are said to be over 1,000 years old. These ruins were once part of an ancient city and are now a historical site that attracts hundreds of visitors every year. Take a tour of the area, learn about the history of the site and take some stunning photographs.
Visit the Surat Thani City Pillar Shrine
The Surat Thani City Pillar Shrine is a beautiful and unique temple located in the heart of Surat Thani. The temple is dedicated to the City Pillar, which is believed to protect the city from harm and bring good luck to its inhabitants. Take a moment to admire the stunning architecture and learn about the history of the temple.
Experience the Night Markets
One of the best ways to experience local culture is by visiting the night markets. Surat Thani has plenty of night markets where you can sample local snacks, shop for souvenirs, and soak up the lively atmosphere. Make sure to visit the Talad Nat and Talad Tai Night Markets, which are amongst the most popular ones in town.
Enjoy the Surat Thani Local Cuisine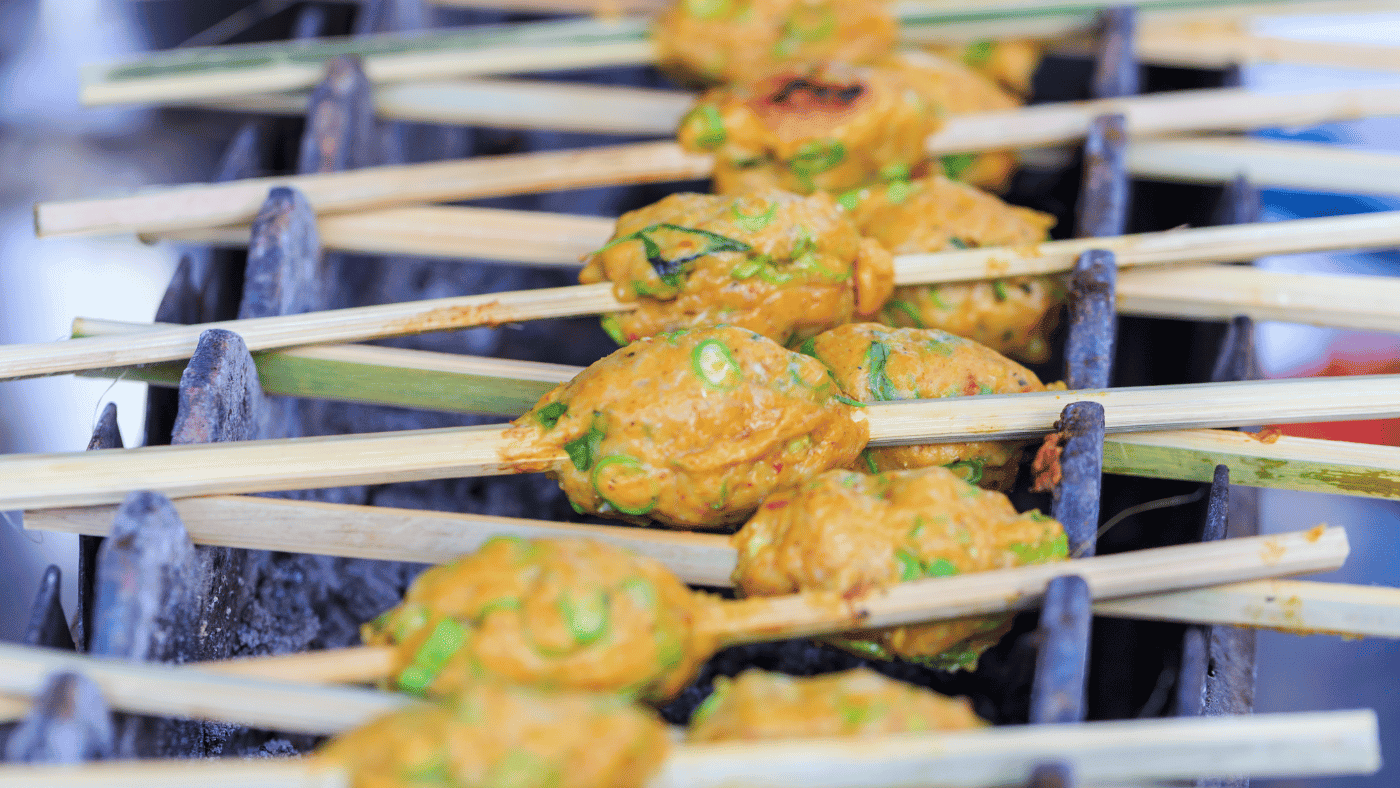 Taste the Famous Kanom Jeen
Kanom Jeen is a famous dish in Surat Thani made with rice noodles and curries. This dish can be found in most restaurants and food stalls in the province and is a must-try for foodies. Make sure to try the Kanom Jeen Nam Ya, which is made with a fish curry and is a local favorite.
Indulge in Fresh Seafood
Surat Thani is located on the coast, which means it's a seafood lover's paradise. Indulge in fresh seafood dishes such as grilled prawns, steamed fish, and seafood soups. Make sure to visit the Ban Don Seafood Market, which is a bustling market where you can pick your own seafood and have it cooked on the spot.
Savor Traditional Thai Desserts
Thais are known for their love of sweet treats, and Surat Thani is no exception. Try traditional Thai desserts such as mango sticky rice, coconut ice cream, and Khanom Krok, which are small coconut pancakes. These desserts are the perfect way to end a meal and satisfy your sweet cravings.
Surat Thani is a beautiful and diverse province that offers plenty of exciting experiences for travelers. Whether you are a nature lover, a foodie or an adventure seeker, Surat Thani has something to offer everyone. So the next time you visit Thailand, make sure to add Surat Thani to your list of destinations.