If you are planning a trip to Koh Samui, Thailand, it's essential to understand the best time to visit this tropical paradise. With its stunning beaches, vibrant cultural events, and picturesque landscapes, Koh Samui offers a wide range of activities throughout the year. However, knowing the climate and seasonal changes can help you make the most of your vacation. So, let's dive into the details and discover the ideal time to explore this magnificent island.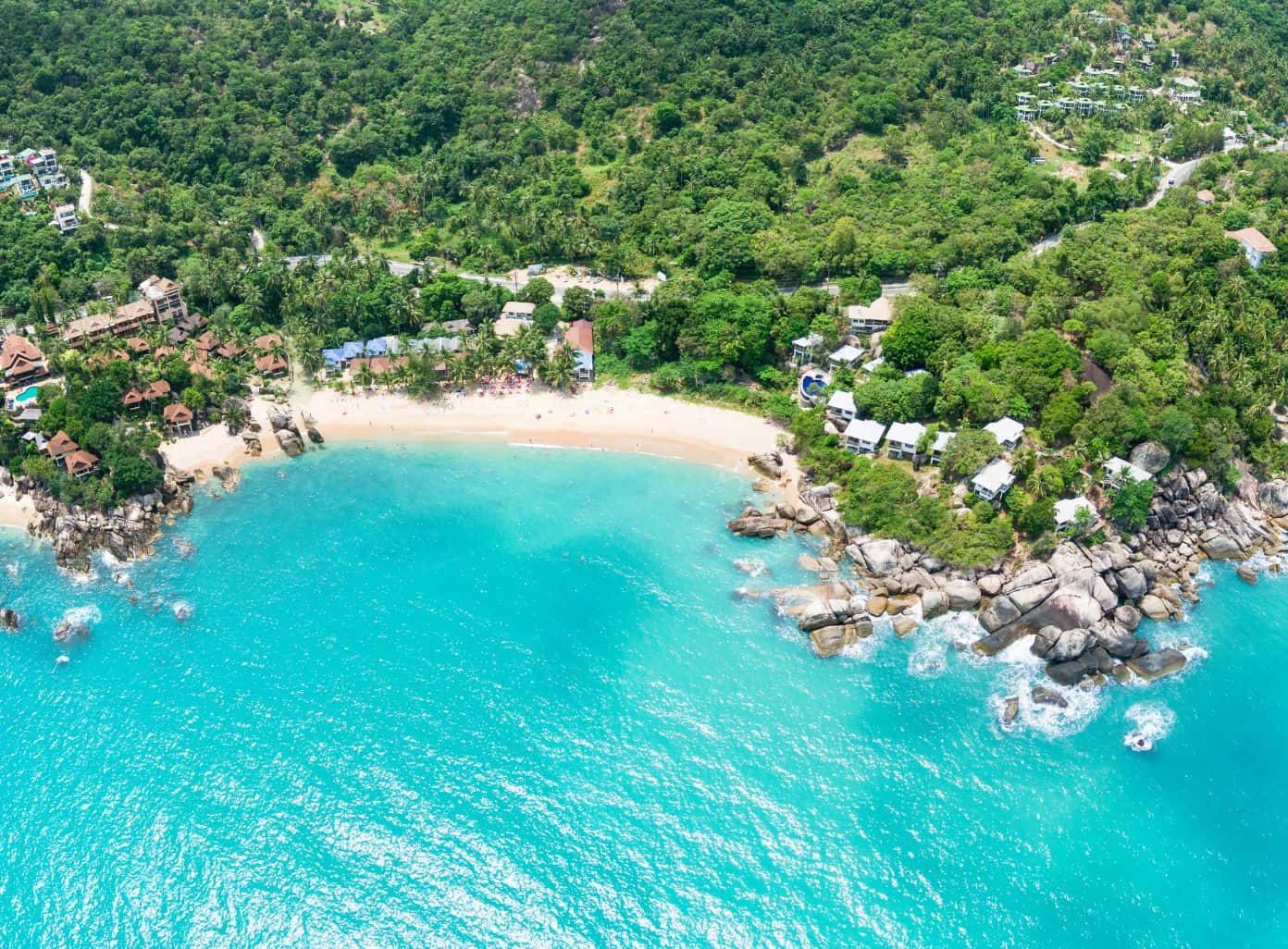 Understanding Koh Samui's Climate
Koh Samui experiences a tropical monsoon climate, characterized by distinct dry and wet seasons. The island enjoys warm temperatures throughout the year, with an average annual temperature of 28°C (82°F). However, due to its location in the Gulf of Thailand, the climate on Koh Samui can differ from other regions of the country.
The dry season, also known as the high season, usually starts in December and lasts until April. During this time, Koh Samui boasts abundant sunshine and low humidity levels, making it an ideal destination for sun-seeking travelers. However, keep in mind that this period is also the most popular time for tourists, so expect more crowds and higher accommodation rates.
The Tropical Monsoon Climate of Koh Samui
One of the defining characteristics of Koh Samui's climate is its tropical monsoon climate. This means that the island experiences wet and dry seasons throughout the year. The wet season, also known as the low season, typically starts from May and continues until November.
During the wet season, Koh Samui experiences higher rainfall and increased humidity. While this might deter some travelers, there are still plenty of reasons to visit during this time. The island's lush greenery comes alive, and you will have a chance to witness breathtaking waterfalls and vibrant landscapes. Moreover, the rain showers are usually brief and intermittent, allowing for pockets of sunshine in between.
Seasonal Changes in Koh Samui
As with most tropical destinations, Koh Samui experiences distinct changes in weather patterns throughout the year. Let's take a closer look at the high, low, and shoulder seasons on the island.
The High Season in Koh Samui
The high season in Koh Samui starts in December and extends until April. This is when the weather is at its best, with clear skies, plentiful sunshine, and comfortable temperatures. The average temperature during this period ranges from 24°C (75°F) to 31°C (88°F), making it perfect for beach activities and outdoor adventures.
Weather Conditions During the High Season
During the high season, Koh Samui experiences little rainfall, and the humidity levels are relatively low. You can expect bright sunny days with gentle sea breezes, creating an atmosphere of pure relaxation. The calm and clear waters during this time make it an excellent opportunity for diving and snorkeling enthusiasts.
Tourist Crowds and Accommodation Rates in High Season
As Koh Samui's high season coincides with winter holidays around the world, the island tends to attract a large number of tourists. Beaches might be more crowded, and popular attractions can have longer queues. Additionally, accommodation rates tend to be higher compared to other times of the year. It's advisable to book your accommodations well in advance to secure the best options.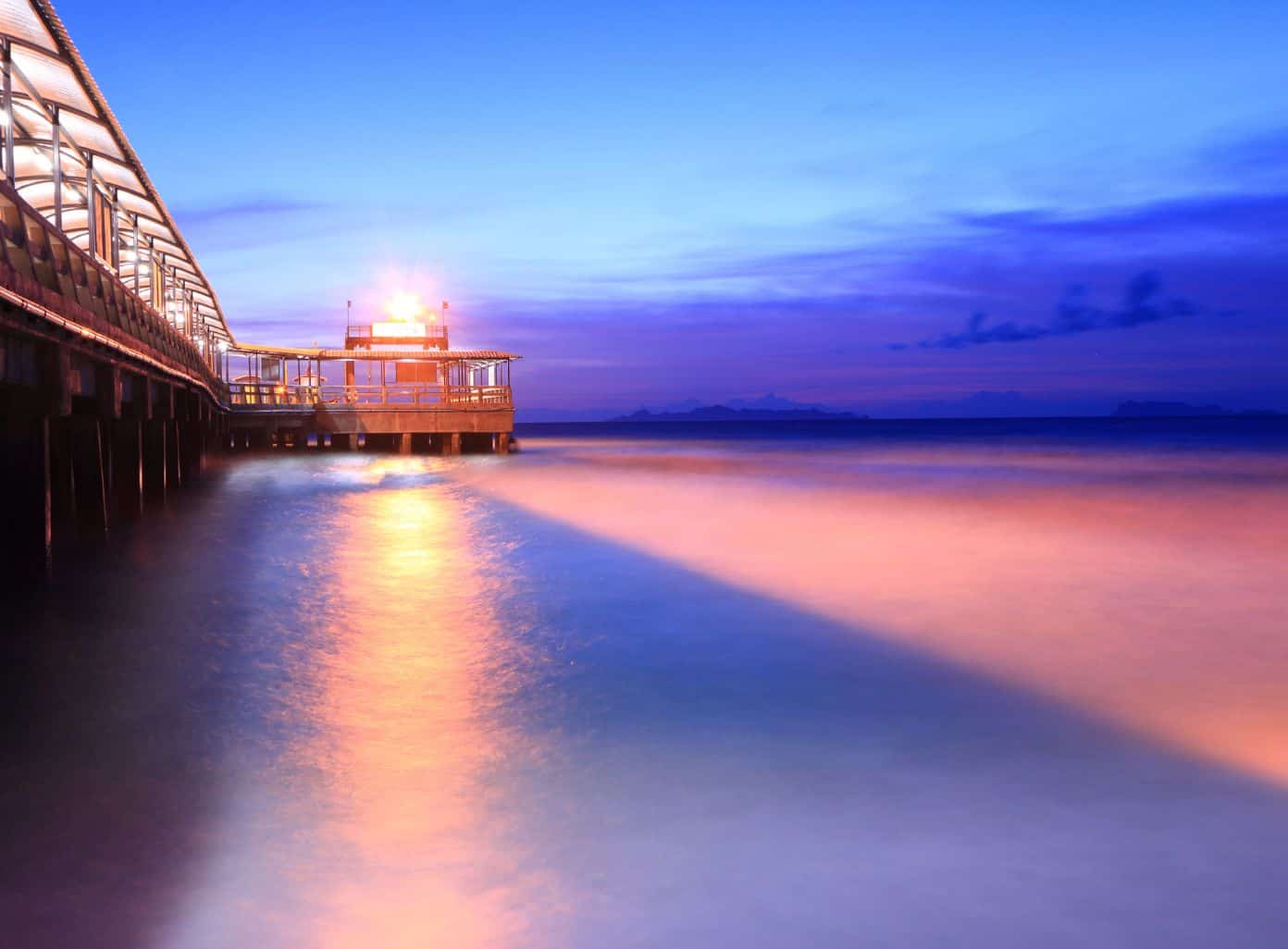 The Low Season in Koh Samui
The low season, or wet season, on Koh Samui runs from May to November. While it may be tempting to avoid visiting during this time, there are unique advantages to exploring the island during the low season.
Weather Conditions During the Low Season
During the low season, Koh Samui experiences higher rainfall and increased humidity. However, it's important to note that the rainfall is usually in the form of short, intense bursts. These showers rarely last all day, allowing for plenty of opportunities to enjoy outdoor activities. The temperatures during this time range from 24°C (75°F) to 30°C (86°F), providing a pleasant tropical climate.
Tourist Crowds and Accommodation Rates in Low Season
Due to the perceived notion of heavy rainfall, the low season sees fewer tourists compared to the high season. As a result, you can enjoy more space on the beaches and explore popular attractions without large crowds. Additionally, accommodation rates tend to be significantly lower, making it an ideal time for budget travelers who want to experience Koh Samui at a more affordable cost.
The Shoulder Season in Koh Samui
The shoulder season in Koh Samui falls between the high and low seasons and typically occurs in May and November. This transitional period offers a combination of favorable weather conditions and fewer tourists.
Weather Conditions During the Shoulder Season
During the shoulder season, you can expect a mix of sunny days and occasional rainfall. The weather is generally pleasant, with temperatures ranging from 25°C (77°F) to 31°C (88°F). It's a great time to engage in outdoor activities and explore the island's natural beauty.
Tourist Crowds and Accommodation Rates in Shoulder Season
As the shoulder season falls between the high and low seasons, tourist crowds are relatively lower compared to the peak months. Accommodation rates are also more affordable during this time, making it an attractive option for travelers who prefer a quieter and more laid-back atmosphere.
Activities and Events Throughout the Year
Regardless of the season, Koh Samui offers a plethora of activities and events for visitors. From cultural festivals to outdoor adventures, there is something for everyone to enjoy.
Festivals and Cultural Events in Koh Samui
Koh Samui celebrates numerous festivals throughout the year, allowing travelers to immerse themselves in the island's vibrant cultural heritage. One of the most significant events is the Samui Regatta, an annual sailing competition that attracts participants from all over the world. Additionally, the Songkran Festival, which marks the Thai New Year in April, is a colorful and joyous celebration that shouldn't be missed.
Outdoor Activities and Best Times for Them
Koh Samui offers a wide range of outdoor activities for adventure seekers. From snorkeling and diving in crystal-clear waters to hiking through lush jungles, there is no shortage of options to satisfy your adventurous spirit. If you are a water sports enthusiast, the high season offers the best conditions for activities such as jet skiing, paddleboarding, and kayaking. On the other hand, the low season is excellent for exploring waterfalls and enjoying off-road adventures.
In conclusion, the best time to visit Koh Samui in Thailand depends on your preferences and travel priorities. If you desire sunny days and a buzzing atmosphere, the high season is ideal for you. On the other hand, if you prefer fewer crowds and affordable prices, the low season might be more suitable. Regardless of when you visit, Koh Samui will captivate you with its natural beauty, warm hospitality, and endless possibilities for exploration.