Samui Island is among the most popular tourist destinations in Thailand. Known for its pristine beaches, breathtaking natural wonders, rich local culture, and exciting water activities, Samui Island has everything you need for an unforgettable vacation. In this article, we will explore ten fun things to do in Samui Island that you simply cannot miss. Whether you are a seasoned traveler or a first-time visitor, get ready for an adventure you will never forget.
What Are the Things You Can Do in Samui?
Explore the Beautiful Beaches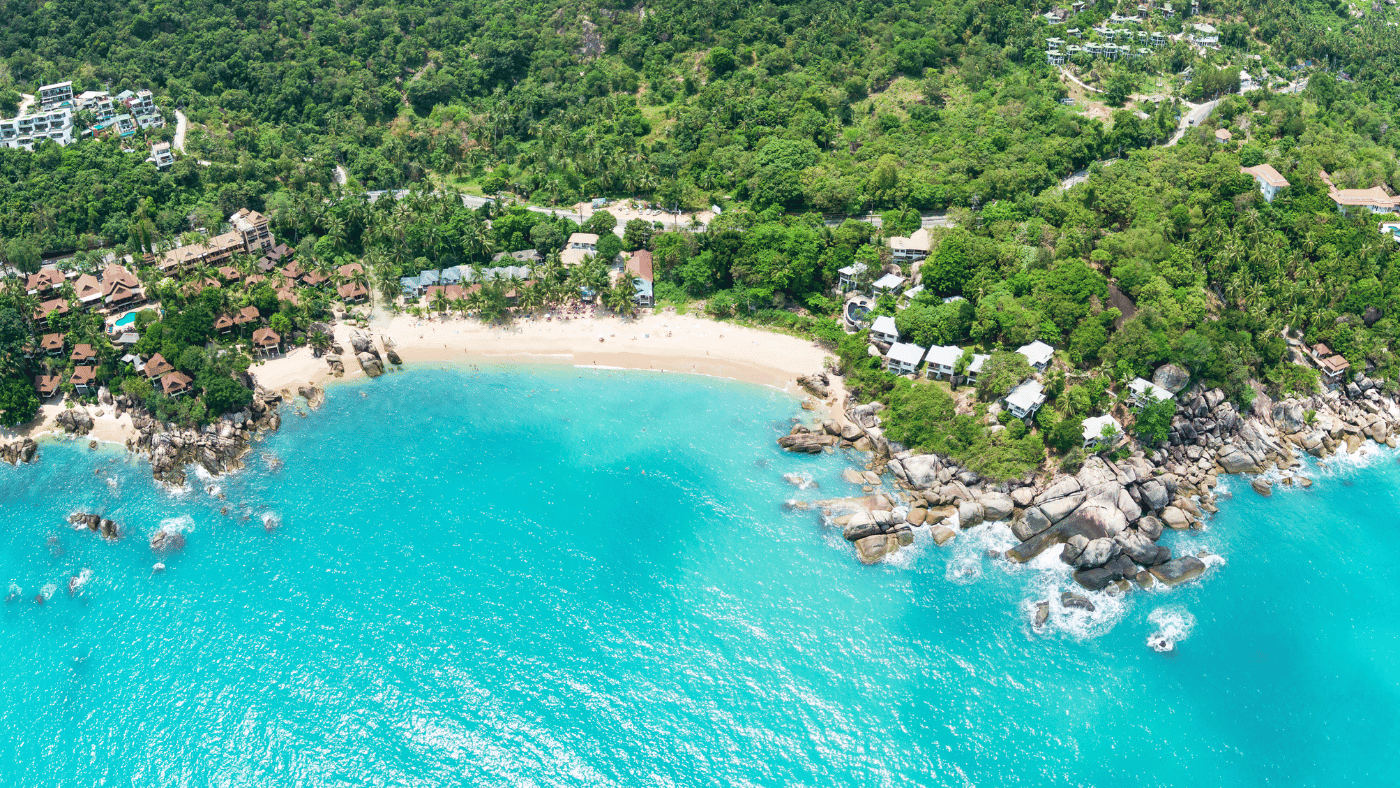 The beaches of Samui are famous for their crystal-clear waters, white sand, and stunning views. Whether you are looking for a peaceful retreat or a lively atmosphere, Samui has a beach that will suit your taste.
Chaweng Beach
Chaweng Beach is the longest and most popular beach in Samui. It is the perfect spot for swimming, sunbathing, and water sports. The beach is lined with restaurants, bars, and souvenir shops, so you will never run out of things to do.
Chaweng Beach is divided into three sections, with the northern part being the busiest and the southern part being the quietest. If you want to avoid the crowds, head to the southern section of the beach where you can enjoy a peaceful atmosphere and uninterrupted views of the ocean.
If you seek a quieter atmosphere, we recommend visiting Chaweng Noi or Coral Cove Beach, located just a few minutes away from Chaweng Beach. Chaweng Noi is a small, secluded beach that offers a peaceful retreat from the hustle and bustle of the city. Coral Cove Beach is a hidden gem that is perfect for snorkeling and diving, with its clear waters and abundant marine life.
Lamai Beach
Lamai Beach offers a more laid-back vibe than Chaweng Beach. Its soft sand and crystal-clear water make it ideal for swimming, sunbathing, and relaxing. When you need a break from the beach, head to Lamai's Walking Street, where you can find local handicrafts, clothes, and souvenirs.
Lamai Beach is also home to Hin Ta and Hin Yai, two rock formations that resemble male and female genitalia. Legend has it that an old couple was shipwrecked on the beach and turned into rocks as a punishment for their immoral behavior. The rocks have become a popular tourist attraction and a symbol of love and fertility.
Bophut Beach
Bophut Beach is known for its fishing village that offers a unique blend of Thai and Chinese culture. The beach is characterized by its calm waters and golden sand, making it perfect for swimming and sunbathing. Afterward, explore the village's narrow streets, dine in one of its many restaurants, or go shopping for local handicrafts and souvenirs.
Bophut Beach is also home to the famous Fisherman's Village, a charming and picturesque area that is lined with old wooden houses, boutique shops, and seafood restaurants. Every Friday, the village comes alive with its weekly night market, where you can sample local delicacies, listen to live music, and shop for handmade crafts and souvenirs.
Discover the Samui's Natural Wonders
Samui Island is home to breathtaking natural wonders that provide a glimpse into the island's unique geological history. Some of the natural wonders that you should not miss include:
Angthong National Marine Park
Angthong National Marine Park is a group of islands located northwest of Samui Island. It is a protected area that boasts 42 islands, stunning lagoons, and an abundance of marine life. You can explore the park by taking a boat tour, snorkeling, or diving.
Hin Ta and Hin Yai Rocks
The Hin Ta and Hin Yai Rocks are a set of rocks that resemble male and female genitalia, respectively. The rocks are located near the Hua Thanon fishing village and are considered a must-see attraction for many visitors.
Na Muang Waterfalls
The Na Muang Waterfalls consist of two waterfalls located in a lush tropical jungle. The first waterfall, Na Muang 1, is easily accessible and is ideal for swimming and picnicking. The second waterfall, Na Muang 2, requires a bit of hiking to reach, but it is worth the effort for the stunning views of the falls and the surrounding jungle.
Experience the Local Culture
Samui Island is steeped in culture and tradition, and there are many ways to immerse yourself in the local way of life. Here are a few of our top picks:
Visit the Big Buddha Temple
The Big Buddha Temple, also known as Wat Phra Yai, is a massive golden statue of Buddha located on a small island connected to Samui Island by a causeway. The temple is a popular attraction among tourists and locals alike, offering stunning views of the surrounding islands and the sea. The temple also has markets where you can buy souvenirs, local treats, and handicrafts.
Explore Fisherman's Village
Fisherman's Village is a charming and picturesque area located in Bophut, a few kilometers away from Samui Island's center. The village retains much of its original atmosphere and architecture, making it a perfect spot for those interested in the local culture. The village has many restaurants, bars, and shops, making it a great destination for a relaxing afternoon or evening.
Attend a Traditional Thai Cooking Class
One of the best ways to immerse yourself in the local culture is to learn how to cook Thai food. Samui Island has many cooking schools that offer classes on traditional Thai cooking. You can learn how to prepare delicious dishes such as Tom Yum Soup, Pad Thai, and Green Curry.
Enjoy Exciting Water Activities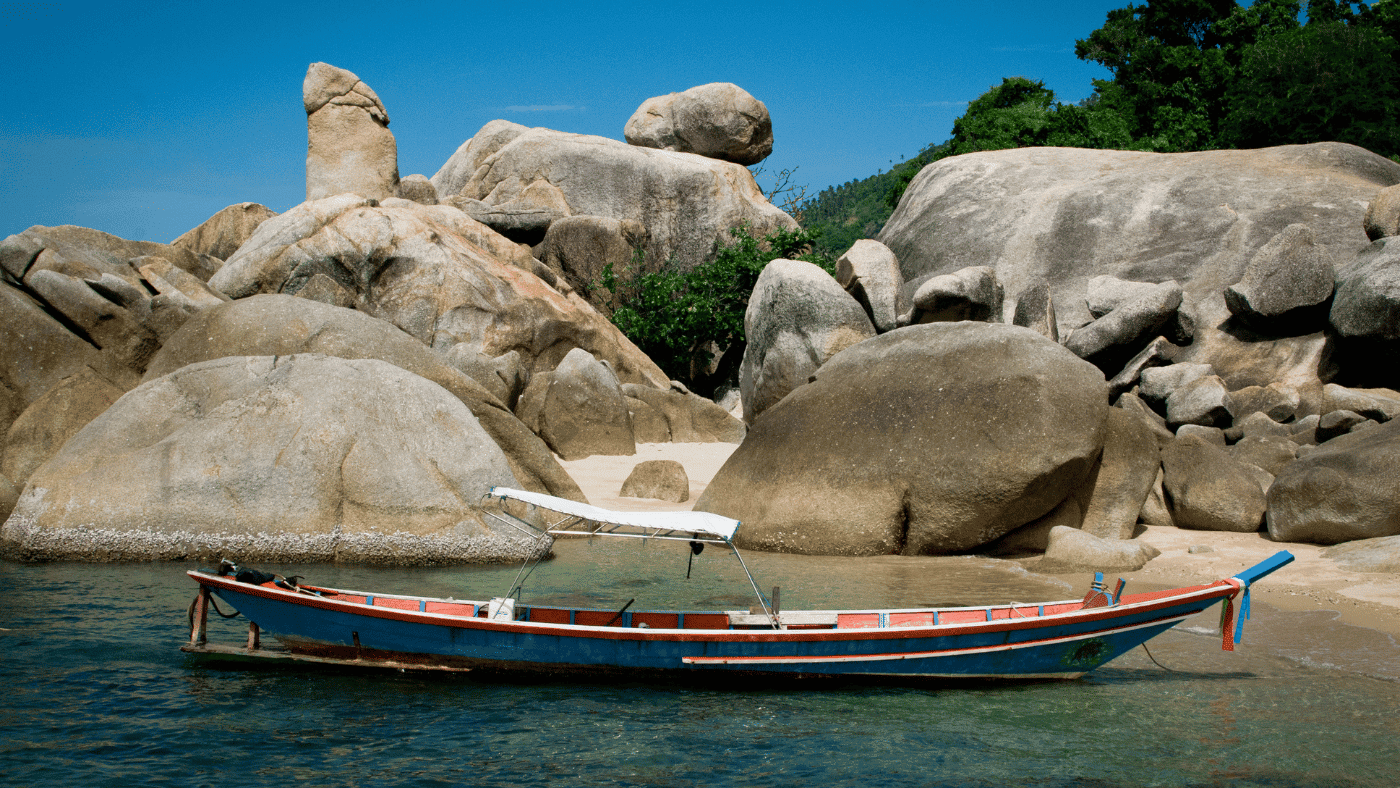 If you are a water sports enthusiast, you will not be disappointed with the range of activities Samui Island has to offer. Here are some of our top picks for water activities:
Snorkeling and Scuba Diving
Samui Island has many snorkeling and scuba diving spots that offer stunning underwater views. The waters around Samui are teeming with marine life, and you can expect to see colorful fish, coral reefs, and even sea turtles. Some popular snorkeling and diving spots include Koh Tao, Koh Nang Yuan, and Sail Rock.
Kayaking and Paddleboarding
If you prefer a more tranquil water activity, kayaking and paddleboarding are for you. You can rent kayaks and paddleboards from the beach and explore the island's calm waters at your own pace. Some popular spots for kayaking and paddleboarding include Bophut Beach and Lipa Noi Beach.
Kiteboarding and Windsurfing
Samui Island's strong winds and clear waters make it an ideal destination for kiteboarding and windsurfing. You can take lessons or rent equipment from one of the island's many kiteboarding and windsurfing schools and enjoy the thrill of riding the waves.
Conclusion
Samui Island is a destination that offers a variety of fun and exciting activities for people of all ages and interests. From exploring the island's natural wonders, immersing in the local culture, relaxing at its beautiful beaches, to enjoying thrilling water activities, Samui Island has it all. We hope this article has given you a glimpse of the top ten things you must do when you visit the island.