Night bazaars, also known as night markets or night markets, are an essential component of the urban night scene in many parts of the world. These vibrant, bustling marketplaces are a hub of activity, attracting both locals and tourists alike with their unique blend of culture, commerce, and entertainment. If you are looking for a new shopping experience that offers a fusion of traditional and modern influences, then exploring the night bazaar scene is a must. In this article, we will explore the allure of night bazaars, highlight some of the top night bazaars around the world, and provide some tips for navigating these exciting markets.
The Allure of Night Bazaars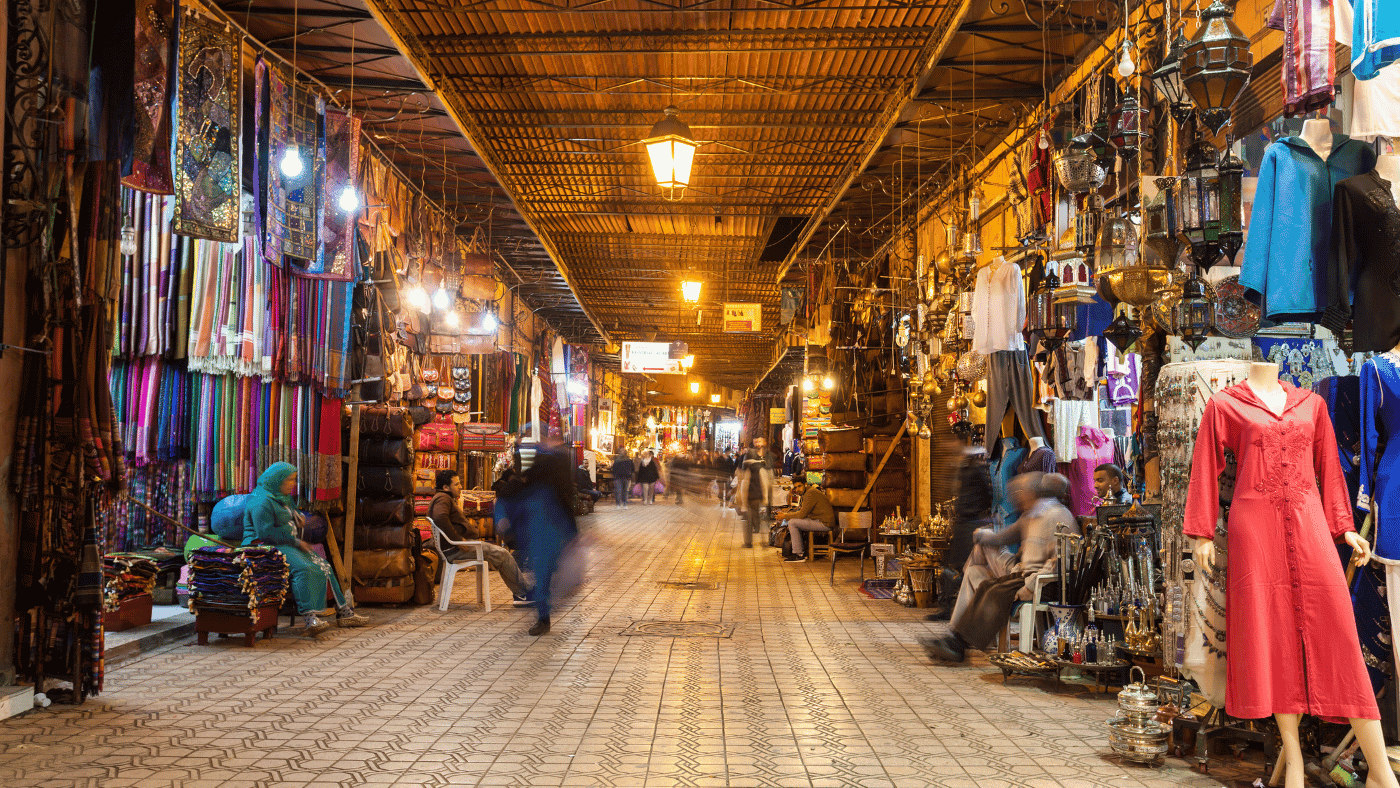 What makes night bazaars so alluring is their unique blend of commerce, culture, and entertainment. These markets come alive at night, offering an incredible array of products ranging from traditional handicrafts to modern gadgets and fashion merchandise. More than just a shopping destination, night bazaars are a cultural melting pot where visitors can interact with locals, sample regional cuisine, and immerse themselves in the local traditions and customs. The sensory overload of sights, smells, and sounds is sure to captivate one's attention, making it a must-visit destination for tourists seeking an authentic cultural experience.
A Unique Shopping Experience
One of the significant advantages of shopping at night bazaars is the unique shopping experience they offer. Unlike the sterile and uniform environment of shopping malls, each stall in a night bazaar has its individual charm and character. The unique handcrafted products, intricate designs, and novel souvenirs are all made available here, making it the perfect place to shop for gifts and souvenirs for family and friends. The distinct ambiance and the hustle and bustle of these markets add an element of adventure to the shopping experience, making it an exciting and memorable one.
The Fusion of Culture and Commerce
Night bazaars are not only a shopping destination but also a cultural experience. The melting pot of different cultures is reflected in the products sold, the food served, and the overall ambiance. Many vendors come from rural areas and bring along their unique handicrafts, which are not typically available in the cities. These markets also offer exposure to the local lifestyle, entertainment, and customs. Whether you are looking for local cuisine or traditional dance performances, night bazaars have something to offer for everyone.
Nighttime Entertainment and Attractions
Visiting a night bazar can be a way to experience the local nightlife and entertainment. These markets offer a host of cultural performances, live music, and street food that are sure to delight the senses. They are a great place to unwind after a long day of sightseeing, mingle with locals, and soak in the vibrant energy of the city.
Top Night Bazaars Around the World
Here are some of the top night bazaars from around the world that are worth a visit:
Chiang Mai Night Bazaar, Thailand
The Chiang Mai Night Bazaar is a must-visit destination in Thailand, attracting visitors with its vibrant colours, lively atmosphere, and unique shopping opportunities. This bustling market spans several blocks, with vendors selling everything from traditional handicrafts to fashionable clothing. Make sure you try the local cuisine and immerse yourself in the local culture by catching a traditional dance performance or a local music show.
Marrakech Night Market, Morocco
The Jemaa el Fna square in Marrakech is transformed into a dazzling night market when the sun sets. The market is alive with street performers, snake charmers, magicians, and street vendors selling everything from traditional Moroccan clothing to spices and herbs. The atmosphere is electric, making it a must-visit destination for tourists visiting Morocco.
Temple Street Night Market, Hong Kong
The Temple Street Night Market, located in Kowloon, is one of the most popular night bazaars in Hong Kong. The market offers a wide range of products, including electronics, clothes, and souvenirs. The street is bustling with vendors and food stalls, and there are also fortune tellers and street performers on offer.
Shilin Night Market, Taiwan
The Shilin Night Market in Taipei, Taiwan, is a popular destination for foodies, with an incredible range of street food on offer. The market also boasts a vast array of products, including electronic gadgets, fashion clothing, and home decor. Make sure you try the fried chicken, stinky tofu, and bubble tea when you are here.
Chatuchak Weekend Market, Bangkok
The Chatuchak Weekend Market in Bangkok is one of the largest outdoor markets in the world, offering a vast array of products ranging from clothing and accessories to antiques and artwork. The market is open on weekends, and you can easily spend a day exploring the various sections, sampling the local cuisine, and haggling with vendors to get the best deals.
While visiting a night bazaar can be an exciting experience, it can also be overwhelming for first-timers. Here are some tips to help you navigate these bustling markets:
Dress Appropriately and Comfortably
Make sure you dress appropriately for the weather and the occasion. Comfortable shoes are a must as you will be doing a lot of walking. You should also be aware of any cultural sensitivities and dress codes, especially when visiting religious markets.
Bring Cash and Learn to Bargain
Night bazaars typically operate on a cash-only basis, so make sure you have enough cash on hand to make purchases. Also, be prepared to bargain with vendors to get the best prices. Haggling is a part of the culture in many night bazaars, and vendors often expect it.
Be Aware of Your Surroundings and Personal Belongings
Due to the crowds and the bustling atmosphere, it is essential to keep a watch on your personal belongings, especially valuable items like wallets and phones. Also, keep an eye out for pickpockets and try to stay in the well-lit areas of the market.
Sample Local Cuisine and Street Food
Night bazaars are a great place to try local cuisine and street food. However, be cautious about the cleanliness and hygiene of the food stalls before trying anything, especially if you have dietary restrictions or are sensitive to spicy food.
Conclusion
Night bazaars offer a unique blend of culture, commerce, and entertainment that is sure to captivate any visitor. They are a perfect place to try local cuisine, shop for souvenirs, and immerse yourself in the local culture and traditions. Whether you are exploring the vibrant markets of Thailand or the bustling bazaars of Morocco, visiting night bazaars is an exciting adventure that should be on every traveler's must-do list.