Chumphon, a beautiful province located in southern Thailand, offers breathtaking beaches, rich history, underwater adventures, and spectacular natural wonders. Whether you're an adrenaline seeker or someone who wants to relax and unwind, Chumphon has plenty of activities to offer. Here are ten exciting things you can do in this charming province.
What Are The Things You Should Do in Chumphon?
Explore Chumphon's Beautiful Beaches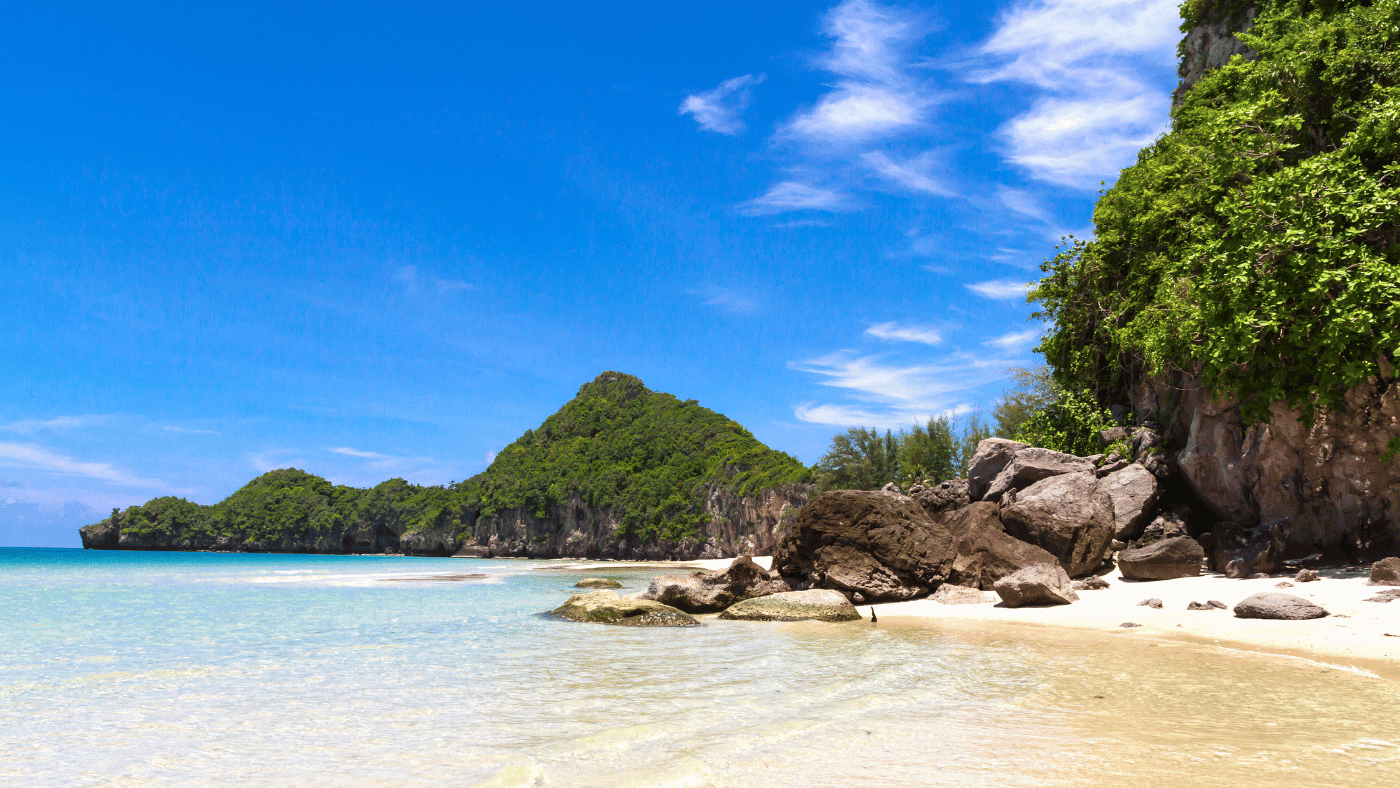 Chumphon boasts some of Thailand's most gorgeous beaches, perfect for soothing your stressed-out soul. Here are three you won't want to miss:
Thung Wua Laen Beach
Located about 15 kilometers north of Chumphon town, Thung Wua Laen Beach is a long stretch of white sand that attracts tourists and locals alike. The beach's shallow waters make it a great spot for swimming, and its gentle breeze is a welcome relief from the scorching sun.
Not only that, but there are various activities that you can engage in, including kite surfing, horseback riding, and cycling. With lots of restaurants, cafes, and food stalls nearby, you can indulge in delicious Thai seafood while soaking up the beach's vibrant atmosphere.
Sai Ri Beach
The golden sands, crystal-clear waters, and stunning sunset views make Sai Ri Beach a must-visit destination when exploring Chumphon. Located about 30 kilometers north of the town, Sai Ri Beach is well known for its long beachfront, which offers plenty of space to stroll, swim, and sunbathe.
What makes Sai Ri beach special is its epic scenery that includes mountains, palm trees, and blue skies. Additionally, there are countless activities that you can do here like kayaking, paddleboarding, and camping. When night falls, grab a cold beer or Thai cocktail, and relax with the sound of the waves in your ears.
Bang Son Bay
If you're looking for a secluded beach that's free from crowds, then Bang Son Bay is the place to be. Located on the southeastern side of Chumphon, this beach is known for its tranquility and natural beauty.
The beach is covering only a small area, yet it features crystal clear water and a serene environment. The beach is also an ideal spot for snorkeling as you're likely to spot some of the most beautiful marine creatures in the water. Be sure to take a long walk on the beach and explore its stunning scenery.
Discover Chumphon's Rich History
Chumphon is an ancient province with a rich cultural and historical heritage. There are plenty of fascinating landmarks and museums that will take you back in time, including:
Chumphon National Museum
The Chumphon National Museum is a must-visit place if you're interested in discovering the province's history. Here, you'll learn about the geological formation of Chumphon, its prehistoric times, the migration of different ethnic groups, as well as the province's economic and social development.
The museum features exhibits of ancient pottery, clothing, and traditional handicrafts, and historical artifacts that showcase the history of the area. The well-organized displays and informative descriptions make it easy to get engrossed in the rich culture and heritage of the province.
Prince of Chumphon Shrine
The Prince of Chumphon Shrine immortalizes the life and legacy of His Royal Highness Prince Abhakara Kiartivongse, who was instrumental in the establishment of the Royal Thai Navy. The shrine showcases the Prince's personal effects, and the pavilion's central area features a stunning statue of him.
The temple is revered among locals, who come here to pray and offer their respects to the Prince. Moreover, the shrine offers beautiful panoramic views of the surrounding mountains and is worth a visit just for its scenic location.
Wat Phra That Sawi Temple
Located about 50 kilometers from Chumphon town, the Wat Phra That Sawi Temple is a significant historical and religious site. This temple dates back to the 16th century and is known for its grand pagoda that stands over 40 meters tall.
The temple houses an array of Buddhist icons and relics, including the revered Buddha image, Phra Buddha Maha Thammaracha. As you progress through the temple, you'll discover multiple pagodas, chedis, and shrines that carry the rich history of Chumphon.
Dive into Chumphon's Underwater World
Chumphon's marine world is one of the most stunning in Thailand and offers fantastic diving opportunities. Here are three underwater spots that will take your breath away:
Koh Ngam Yai and Koh Ngam Noi Islands
Around 30 kilometers from Chumphon, the twin islands of Koh Ngam Yai and Koh Ngam Noi are a diver's paradise. The clear, turquoise blue waters, sheltered bays, and abundant marine life make it an excellent spot for both beginners and experienced divers.
The islands offer breathtaking underwater scenery that includes walls, pinnacles, and drop-offs, where you can explore a vast array of marine life. The colorful corals and diverse sea creatures here make for some memorable dives that will last a lifetime.
Chumphon Pinnacle Dive Site
The Chumphon Pinnacle is the most sought-after diving location in the Gulf of Thailand. This site features a vast underwater pinnacle, whose summit stretches up to a depth of 14 meters, making it a popular dive for advanced divers.
The pinnacle entices diverse marine creatures like barracudas, trevally, and whale sharks, making it a remarkable site for underwater photography. Underneath the water, you'll also encounter unique features such as swim-through tunnels and vast coral formations that attract all types of marine life.
Snorkeling at Koh Mattra Marine Park
Koh Mattra Marine Park is a charming Island that's accessible by boat from Chumphon. It's an ideal spot for snorkeling, whether for those who are interested in snorkeling or as part of a family trip. The park is home to a wide range of sea creatures and marine plants that make the snorkeling here truly magical.
Take time to explore the park's coral reefs, where you'll encounter clownfish, triggerfish, and other brightly-coloured marine life. Even better, there are several relaxing spots on the beach where you can kick back, sunbathe and enjoy the stunning scenery.
Experience Chumphon's Natural Wonders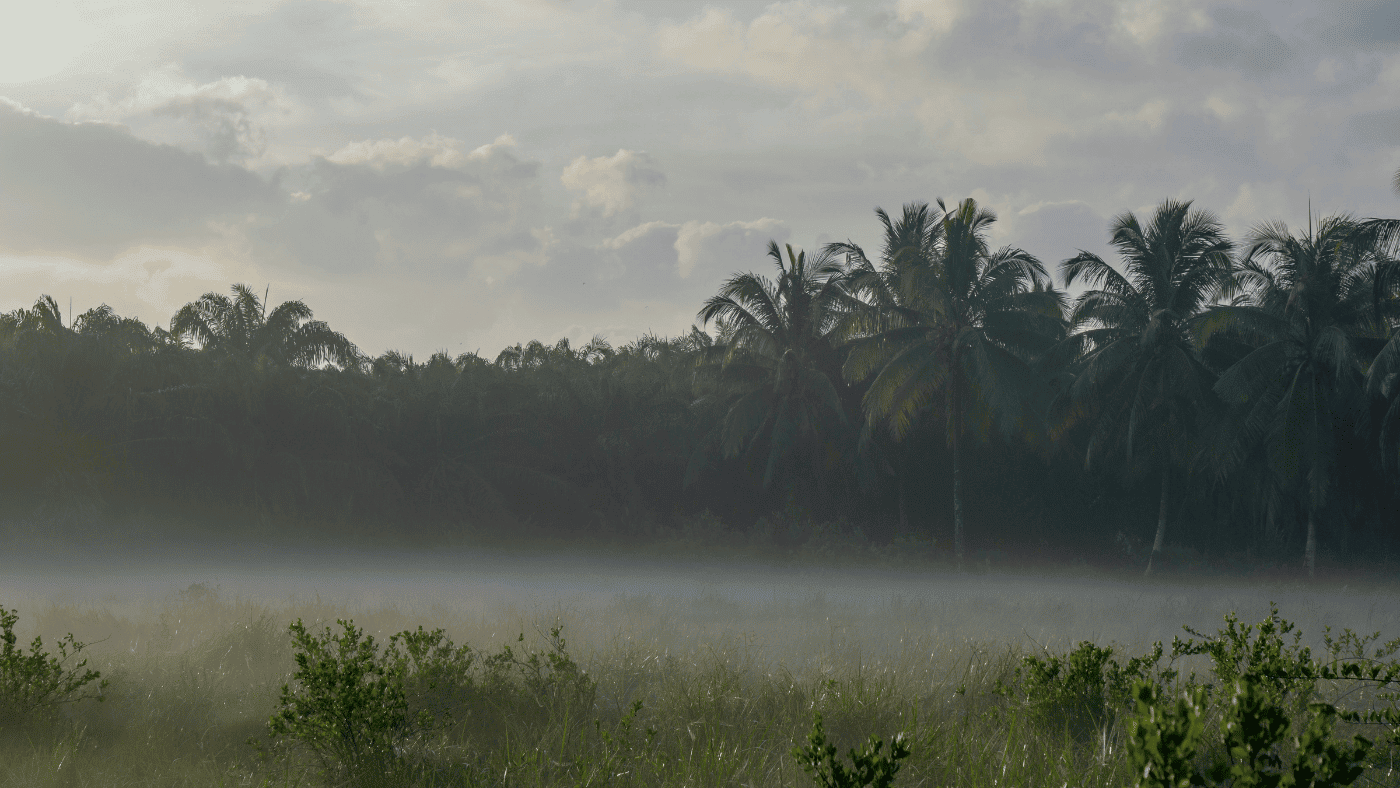 Chumphon's astonishing natural beauty will leave you awestruck. From waterfalls to jungle trails and breathtaking viewpoints, the province has something for everyone.
Khao Dinsor Viewpoint
Khao Dinsor is one of the highest points in Chumphon and offers stunning views of the province's green landscape, the ocean, and the nearby islands. Watch the sunrise or set, and be awed by the vast panoramic scroll that stretches out before you.
The viewpoint is overlooking the Sinuansea bay and is accessible by car or biking, and once you reach the top, you can take a refreshing drink at the top of the hilltop restaurant while basking in the beauty of the spectacular view.
Namtok Heo Lom Waterfall
Namtok Heo Lom is a splendid waterfall located in the midst of Yoon Sapha forest and is renowned for its stunningly beautiful natural scenery. Visitors to waterfall Namtok Heo Lom will enjoy a plethora of trails ranging from light strolls to moderate hikes.
The waterfall's surrounding area remains unspoilt, and visitors can enjoy a refreshing dip in its clear, cool pools. The site is an ideal getaway location where one can unwind, relax and take in the natural surroundings.
Pathio Mangrove Forest
If you're looking for a peaceful environment amid nature, then Pathio Mangrove Forest is a great place to explore. Located along the eastern coast of Chumphon, the forest spans about 5,800 acres and is home to unique mangrove ecosystems.
Take a boat ride through the forest and witness the vibrant ecological system, including the various uncommon bird species such as kingfishers and herons. The forest is also a great site for photography and allows kids to explore and play in nature.
Conclusion
Chumphon is a must-visit destination for travelers seeking an authentic and culturally rich experience. From its stunning beaches, rich cultural heritage, and fantastic marine life to its majestic natural scenery, Chumphon offers visitors a vast array of opportunities for enjoying an unforgettable vacation.
Take advantage of the information outlined here and discover all that this charming province has to offer. When you visit, you'll experience a Thailand that's off the beaten path, full of surprises and cultural treasures that will make your trip an unforgettable one.