Chiang Mai is a wonderful city that offers so many exciting things to explore. From ancient temples to vibrant night markets and adventure activities that will leave you breathless, this is a destination that caters to every traveler. In this article, we're going to take a closer look at the top ten things to do in Chiang Mai that will ensure you have an unforgettable experience.
Explore the Chiang Mai Ancient Temples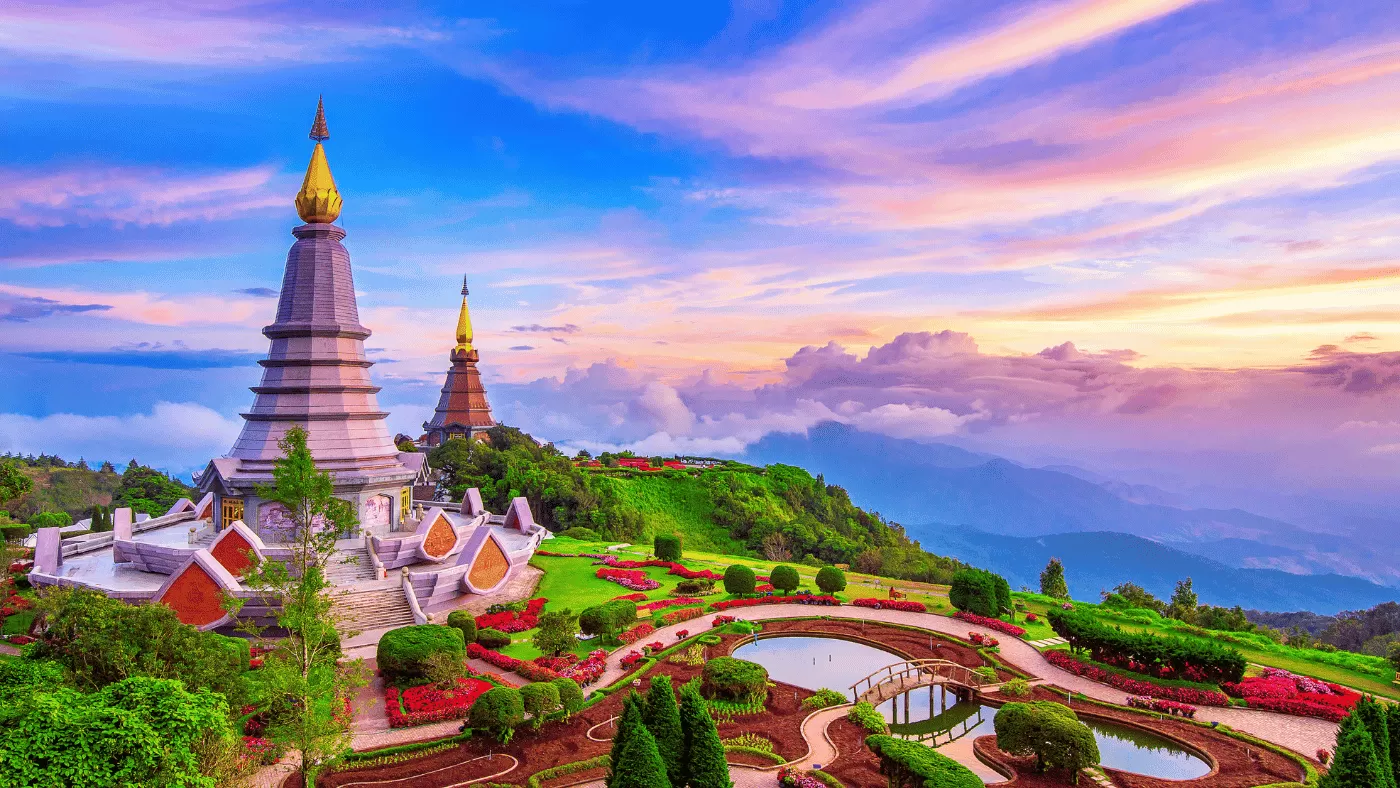 Chiang Mai is a city steeped in history and culture, and one of the best ways to experience this is by exploring the ancient temples that dot the city. These temples are not just places of worship, but also architectural marvels that showcase the rich heritage of the region.
One of the most famous temples in Chiang Mai is Wat Phra That Doi Suthep, located on a mountain overlooking the city. The temple is said to have been built in the 14th century, and the legend behind its construction is fascinating. According to the legend, a monk named Sumanathera had a dream in which he was told to go to a mountain in the north of Thailand, where he would find a relic of the Buddha. The monk followed the dream's instructions and found a bone, which he believed to be the Buddha's shoulder bone. He brought the bone to the king, who ordered the construction of the temple to house the relic. Today, the temple is a popular tourist attraction, and visitors can marvel at the gold-plated Chedi and the intricate murals that adorn the walls.
Another temple worth visiting is Wat Chedi Luang, which was once home to the famous Emerald Buddha. The temple was built in the 14th century and was originally 80 meters tall, making it one of the tallest structures in ancient Chiang Mai. Unfortunately, the top of the Chedi was destroyed in an earthquake in the 16th century, but the ruins are still an impressive sight. Visitors can also see the famous Emerald Buddha, which was housed in the temple until it was moved to Bangkok in the 18th century.
Finally, don't miss the chance to visit Wat Phra Singh, which is home to the famous Lion Buddha statue. The temple was built in the 14th century and is one of the most important temples in Chiang Mai. The Lion Buddha statue is said to have mystical powers that protect the locals, and visitors can also see other interesting artifacts, such as ancient scriptures and intricate carvings.
Exploring the ancient temples of Chiang Mai is a must-do activity for anyone visiting the city. Not only do these temples offer a glimpse into the region's rich history and culture, but they are also beautiful and awe-inspiring structures that are sure to leave a lasting impression.
Discover the Chiang Mai Vibrant Night Markets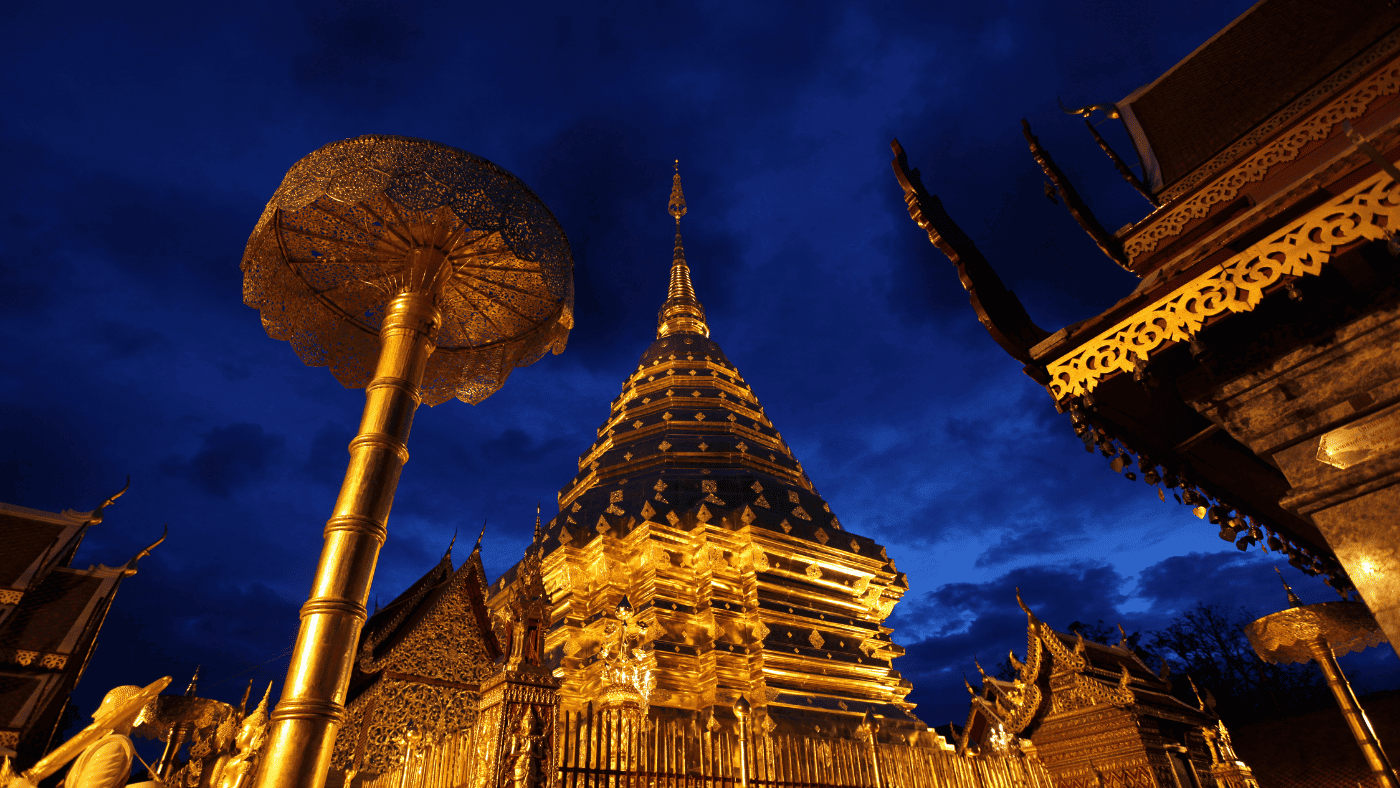 One of the most exciting things to do in Chiang Mai is to explore the vibrant night markets. If you want to experience the most famous one, head to the Chiang Mai Night Bazaar, where you'll find a variety of goods, from traditional Thai handicrafts to trendy fashion items. Another popular market is Warorot Market, which is a bit less touristy than the Night Bazaar but equally vibrant. Finally, make sure you check out the Sunday Walking Street Market, which features a variety of arts and crafts and local street food.
Experience the Chiang Mai Thrill of Adventure Activities
If you're an adventurous soul, then Chiang Mai is the perfect place for you. With its lush green jungles, crystal-clear rivers and breathtaking mountain ranges, this city is a haven for thrill-seekers. Here are some of the most exciting adventure activities you can do in Chiang Mai:
Ziplining through the Jungle
One of the most popular adventure activities in Chiang Mai is ziplining through the jungle. This activity will give you a bird's eye view of the city and the surrounding mountains. You'll soar through the air, feeling the wind in your hair and the adrenaline pumping through your veins. It's an experience like no other, and one that you'll never forget.
The ziplining courses in Chiang Mai are designed to cater to all levels of experience, so whether you're a beginner or an expert, you'll find something that suits you. The courses are also very safe, with trained instructors and top-quality equipment, so you can enjoy your adventure with peace of mind.
White Water Rafting
Another popular adventure activity in Chiang Mai is white water rafting. This is a great way to cool off on a hot day and experience the thrill of the rapids. You'll navigate your way down the river, bouncing over the waves and feeling the rush of the water all around you. It's a fun and exciting activity that's perfect for groups or families.
Chiang Mai has several rivers that are perfect for white water rafting, with different levels of difficulty to suit all levels of experience. You'll be accompanied by experienced guides who will ensure your safety and provide you with all the necessary equipment.
Mountain Biking
If you prefer to explore the city's beautiful countryside on two wheels, then mountain biking is the perfect adventure activity for you. Chiang Mai has some of the most stunning mountain ranges in Thailand, with trails that wind through lush forests, past waterfalls and through remote villages.
Mountain biking in Chiang Mai is suitable for all levels of experience, with trails ranging from easy to challenging. You can rent a bike and explore on your own, or join a guided tour to discover some of the hidden gems of the region.
Whatever adventure activity you choose in Chiang Mai, you're sure to have an unforgettable experience. So why not step out of your comfort zone, embrace your sense of adventure, and discover the thrill of these exciting activities?
Connect with Nature at Chiang Mai National Parks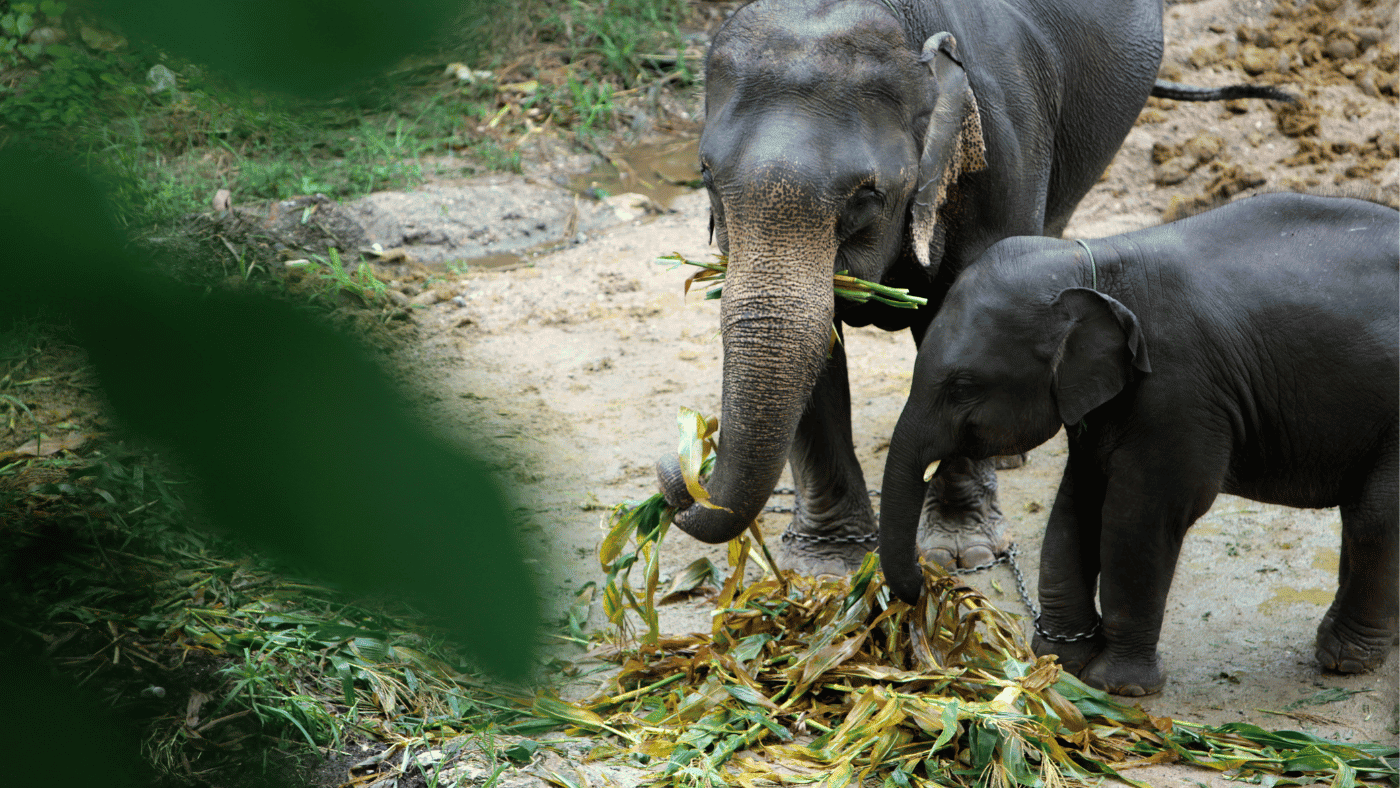 Chiang Mai is home to several stunning national parks, which is a unique opportunity to immerse yourself in nature and relax. Doi Inthanon National Park is undoubtedly worth visiting, as it is home to the tallest mountain in Thailand. You'll find plenty of hiking trails, waterfalls and beautiful scenery. Huai Nam Dang National Park offers a wide range of options, including trekking, camping and bird-watching. Finally, Ob Khan National Park is a great spot for swimming, picnicking, and experiencing the beautiful Thai countryside.
Chiang Mai offers an incredible range of activities to indulge in, making it the perfect destination for those seeking adventure and cultural immersion. With this list of top 10 things to do in Chiang Mai, I'm sure you'll have plenty to explore and experience during your visit. Enjoy!