For both tourists and locals, Chatuchak Weekend Market is a must-visit destination in Bangkok. With over 15,000 stalls spread out over 35 acres, it is one of the largest markets in the world. You can find everything from clothing and accessories to exotic pets and plants. It can be overwhelming to navigate, so in this article, we'll break down the history, layout, and must-visit sections of Chatuchak Weekend Market.
A Brief History of Chatuchak Weekend Market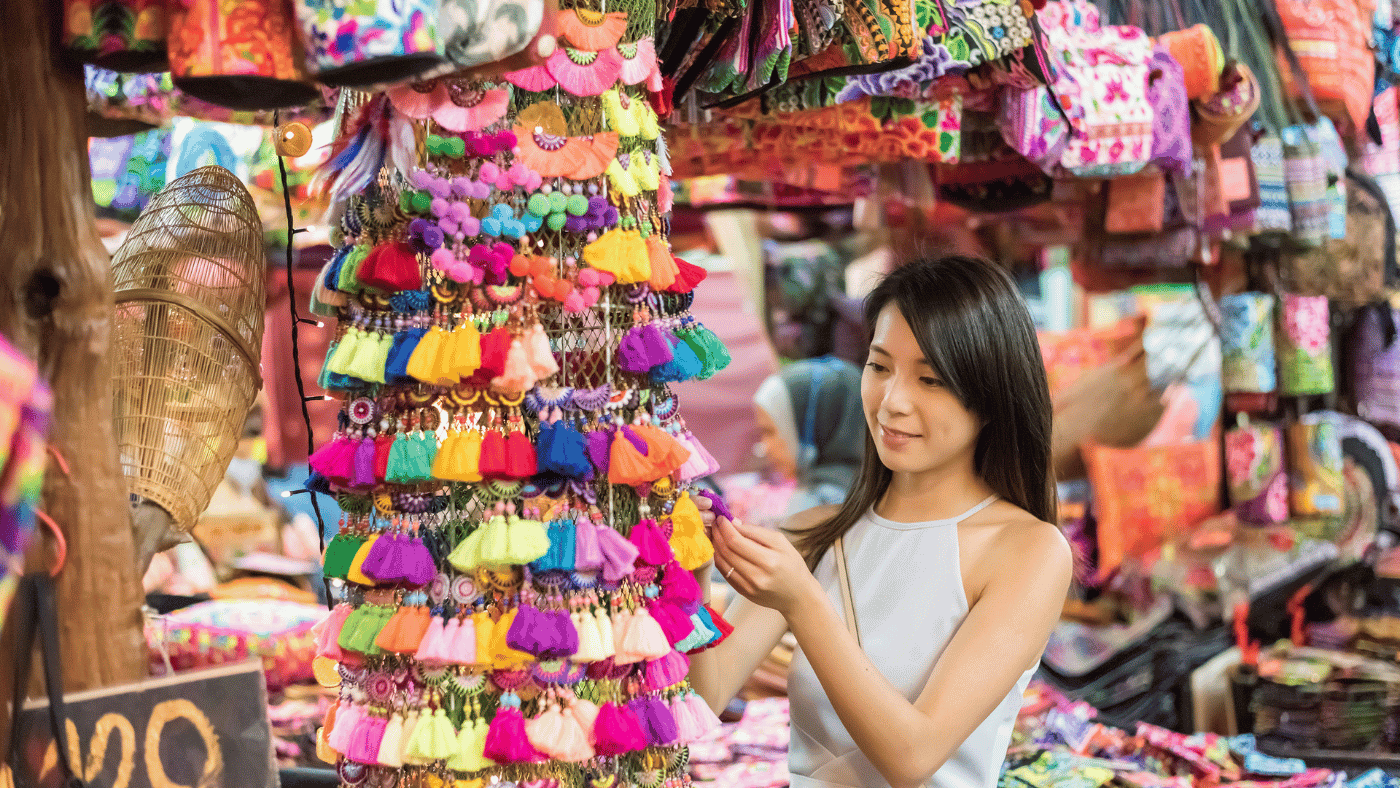 The Origin of the Market
Chatuchak Weekend Market started as an ad hoc market in the 1940s after World War II. It was located in Sanam Luang, a public park in Bangkok. The vendors sold mostly second-hand goods and used clothing. The market was a popular destination for locals looking for affordable items, and it quickly gained a reputation as a hub for bargain hunters.
Despite its popularity, the market faced several challenges in its early years. The vendors had to contend with harsh weather conditions, and there were no proper facilities for them to store their goods. However, they persevered, and the market continued to thrive.
The Growth and Expansion of Chatuchak
In 1978, the market moved to its current location, the Chatuchak district, and became an official weekend market. This move was a game-changer for the market, as it allowed for more vendors to set up shop and for the market to offer a wider variety of products.
Since its official opening, Chatuchak has continued to grow and expand. It now has over 27 sections, each with its unique offerings, ranging from clothing to furniture to food. The market opens only on weekends, but it attracts up to 200,000 visitors every day, making it one of Bangkok's most visited tourist destinations.
One of the reasons for the market's popularity is its vibrant atmosphere. Visitors can expect to see a mix of locals and tourists, all browsing through the various stalls and haggling for the best prices. The market is also known for its street food, with vendors selling everything from traditional Thai dishes to international cuisine.
Another unique feature of Chatuchak is its pet section. Here, visitors can find a variety of animals, including dogs, cats, birds, and even exotic pets like snakes and lizards. The pet section is a popular destination for animal lovers, and many visitors come to Chatuchak specifically to adopt a new furry friend.
Overall, Chatuchak Weekend Market has come a long way since its humble beginnings in Sanam Luang. Today, it is a bustling hub of commerce and culture, offering visitors a glimpse into the vibrant and diverse city of Bangkok.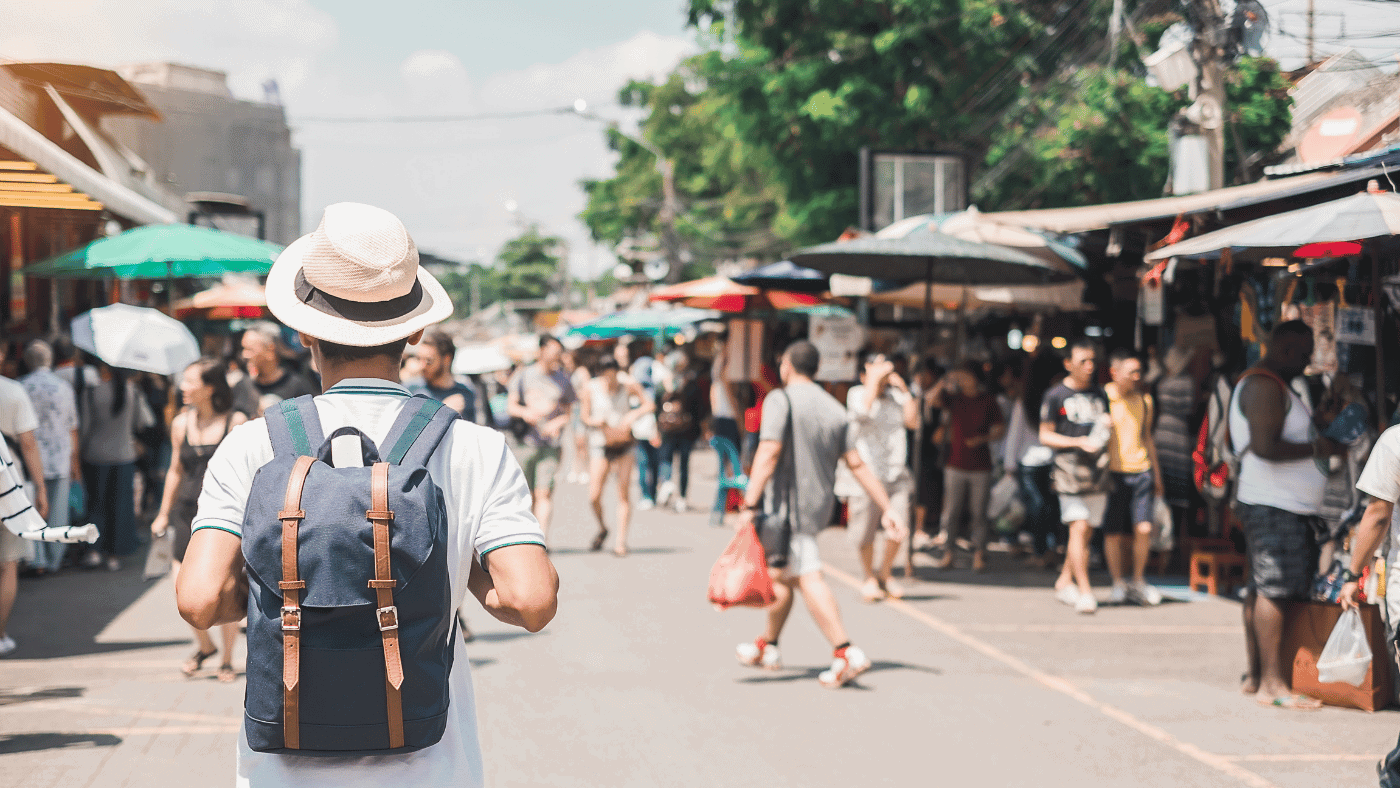 Getting to the Market
Chatuchak Weekend Market is located in northern Bangkok and is easily accessible by both BTS and MRT. The closest BTS stop is Mo Chit, while the MRT station is the Chatuchak Park Station. It is also easily accessible by taxi or bus, and there is ample parking available for those who prefer to drive.
Map and Layout of the Market
Once you arrive at the market, it is essential to obtain a map to help you navigate through the different sections. The market is divided into 27 sections, each with numbered lanes. The map can be found at the information center located near the market's entrance. The market's layout is also well-marked with signs to guide visitors through the different sections.
Tips for First-Time Visitors
The market can be overwhelming, especially for first-time visitors. Here are a few tips to help make your experience more enjoyable:
Visit early in the morning to avoid the crowds and the intense heat.

Wear comfortable shoes and clothing as you will be doing a lot of walking.

Bargaining is a common practice, so don't be afraid to negotiate the price.

Bring cash as not all vendors accept cards or electronic payment.
Must-Visit Sections of the Market
Clothing and Accessories
One of the most popular sections of the market is the clothing and accessories section. You can find everything from vintage clothing to the latest fashion trends. The prices are reasonable, and you can bargain for even lower prices. Be prepared to spend a few hours browsing through the different stalls and finding some unique pieces to add to your wardrobe.
Handicrafts and Souvenirs
If you are looking for unique gifts or souvenirs, then the handicrafts and souvenir section is a must-visit. You can find Thai handicrafts, such as hand-woven textiles, wood carvings, and pottery. There are also many unique souvenirs, such as miniature tuk-tuks, Thai elephant figurines, and keychains. These make great souvenirs to take home to friends and family.
Art and Antiques
The art and antiques section of the market is perfect for those interested in collecting unique pieces of art and antiques. You can find traditional Thai art, such as paintings and sculptures, as well as antique furniture, ceramics, and other decorative objects. Even if you're not interested in buying anything, it is still worth browsing through this section as there are many beautiful and interesting pieces to see.
Food and Drink
No visit to Chatuchak Weekend Market is complete without sampling some of the delicious street food available. There are many options available, from traditional Thai dishes to more exotic and unusual foods. The food is fresh, cheap, and delicious. It's also an excellent opportunity to try new things and discover new flavors.
Unique Finds at Chatuchak Weekend Market
Vintage Treasures
One of the unique finds at Chatuchak is the vintage treasures section. Here you can find vintage toys, clothing, and accessories from all over the world. You never know what you might find, so it's worth having a browse through this section, even if you don't plan on buying anything.
Local Designer Brands
If you're interested in supporting local designers, then the local designer brands section is perfect for you. You can find unique and stylish clothing, accessories, and jewelry from up-and-coming Thai designers. These pieces are often one-of-a-kind, so you won't find them anywhere else.
Exotic Plants and Pets
For those interested in gardening or looking for unique pets, the plant and pet section of Chatuchak is worth a visit. You can find exotic plants, such as orchids and bonsai trees, as well as a variety of unique pets, such as tropical fish, reptiles, and birds.
Conclusion
Exploring Chatuchak Weekend Market is an excellent way to experience Bangkok's vibrant culture and unique offerings. With its vast size and variety of sections, there is something for everyone. With the tips provided in this article, you should be well-equipped to navigate and enjoy the market fully.