Thailand's vibrant food scene is renowned across the world. The country's diverse culinary offerings span from authentic Thai cuisine to international fare that includes Indian food, which has a long, rich history within Thailand. Indian cuisine has been a popular choice among locals and tourists alike for decades and continues to attract everyone who wants to savor its unique flavors. In this article, we will explore the best Indian restaurants in Thailand, with a focus on Bangkok, Chiang Mai, and Phuket.
The Rich History of Indian Cuisine in Thailand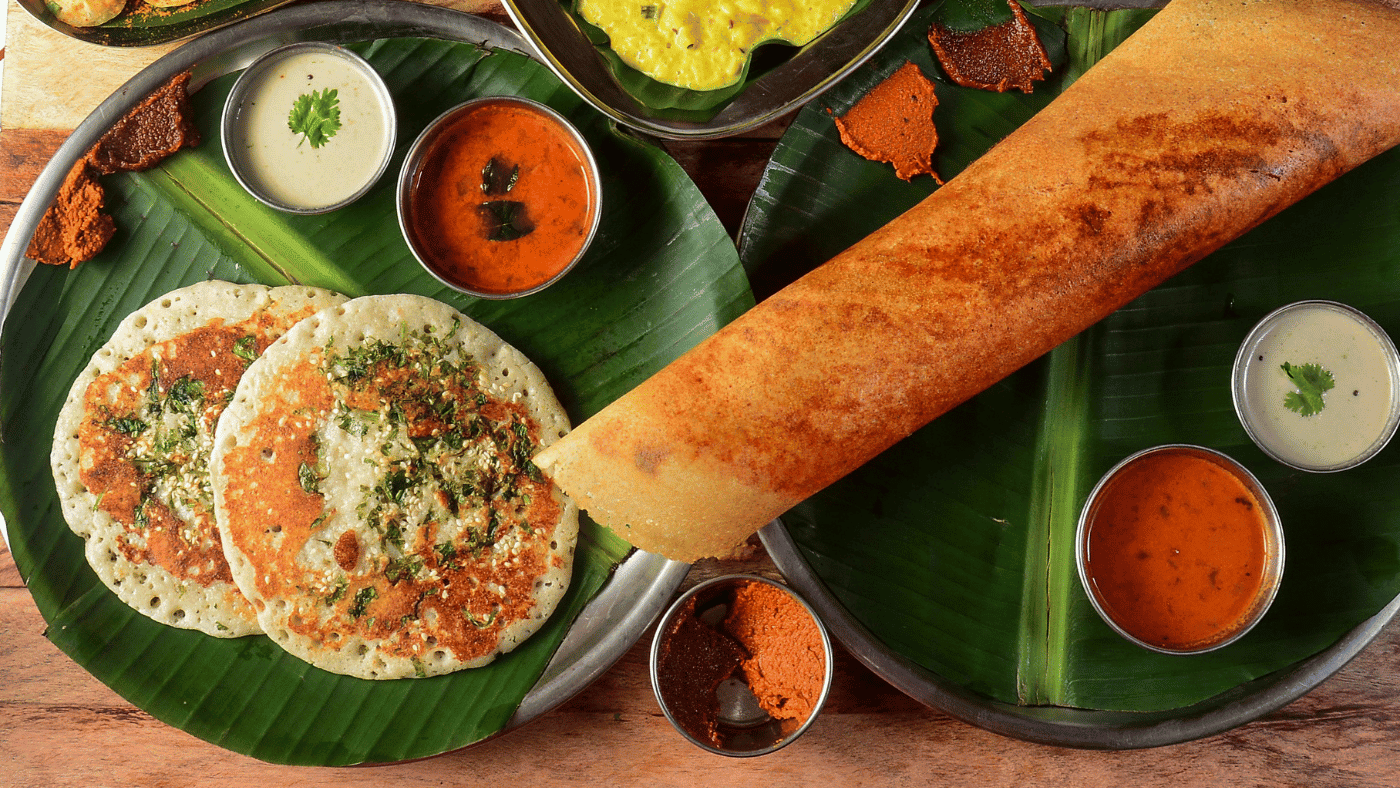 Indian cuisine has been a staple of Thai food for centuries, with influences dating back to the Ayutthaya period (1350-1767). Back then, the Indian community in Thailand was primarily composed of Muslims from Gujarat and Punjab. They brought with them an array of spices, herbs, and cooking techniques used for their varied cuisines. These influences helped shape the distinct Thai cuisine that exists today.
Early Indian Influences on Thai Food
During the Ayutthaya period, Indian traders brought various spices and herbs to the region, like cumin, coriander, and cardamom, which quickly became integral parts of Thai cuisine. They were used to add flavor and fragrance to a wide range of dishes, from curries to soups and stir-fried vegetables. In addition, Indian cooking methods, such as slow-cooking and tandoor cooking, became part of Thai cuisine.
One dish that exemplifies the fusion of Indian and Thai cuisine is Massaman curry. This curry, which has Indian origins, features a blend of spices like cinnamon, cloves, and nutmeg, along with Thai ingredients like lemongrass, galangal, and fish sauce. The result is a rich, flavorful dish that perfectly balances the two cuisines.
The Growth of Indian Communities in Thailand
The Indian community in Thailand started to grow during the 19th and 20th centuries, with many Indians moving to the country for work opportunities. These immigrants brought with them their own unique blend of Indian cuisine, which included flavors from regions such as the North, South, and West of India. This blend of traditional and modern Indian flavors became a hit among locals and expats alike, spurring on the growth of Indian restaurants across Thailand.
Today, Indian cuisine is an integral part of Thai food culture, with many Thai people enjoying Indian dishes like biryani, samosas, and naan alongside traditional Thai dishes like pad Thai and green curry. Indian restaurants can be found in every major city in Thailand, and many Thai chefs have incorporated Indian flavors and cooking techniques into their own dishes.
It's not just the food that has been influenced by Indian culture in Thailand. Indian music and dance have also become popular in the country, with Bollywood movies and songs being enjoyed by many Thais. Indian festivals like Diwali and Holi are also celebrated in Thailand, with colorful events and delicious food.
The rich history of Indian cuisine in Thailand continues to evolve and grow, with new and exciting fusion dishes being created all the time. It's a testament to the enduring influence of Indian culture on Thai food and society.
Top Indian Restaurants in Bangkok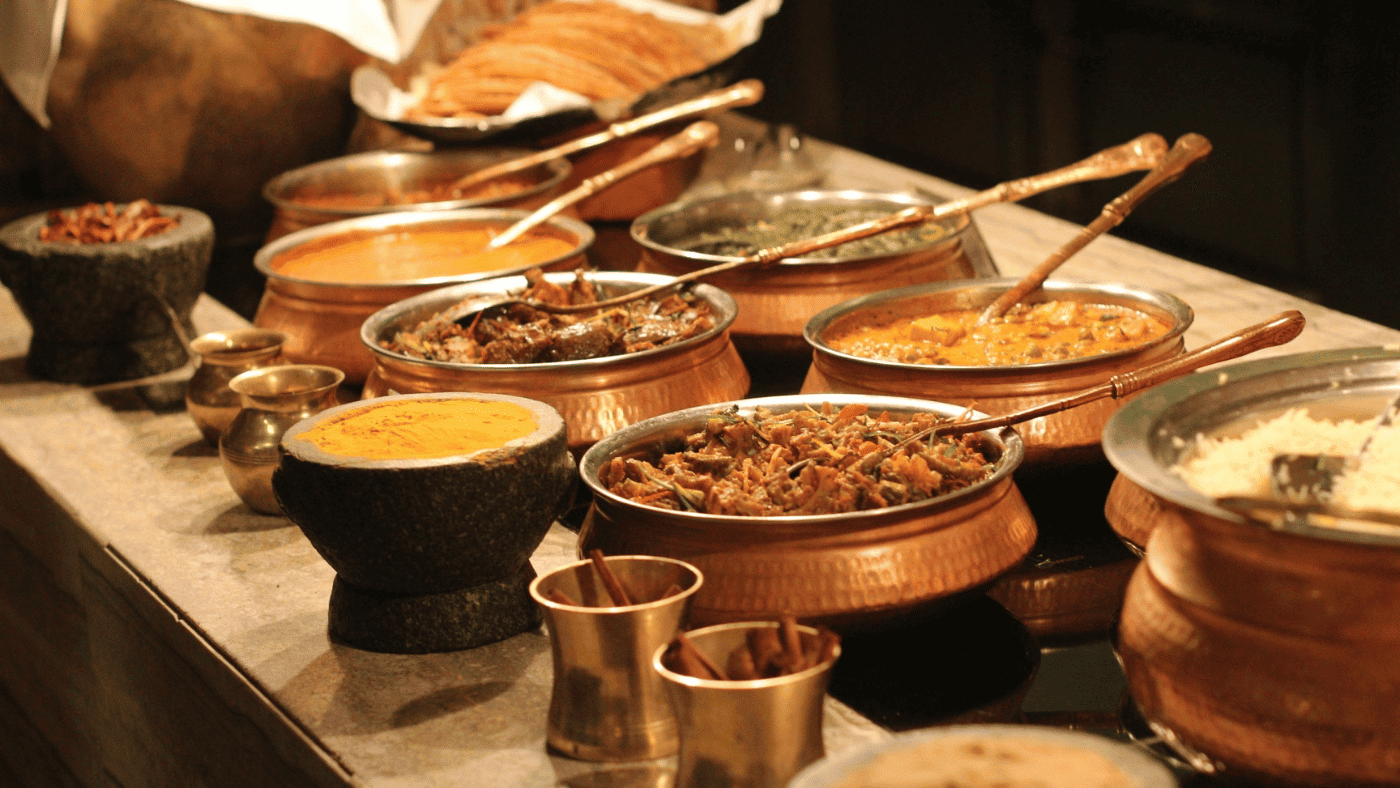 Bangkok has a vast array of Indian restaurants to choose from. Here are some of the best places to visit:
Fine Dining Indian Restaurants
The Gaggan and Indian Accent are two of the most popular fine dining Indian restaurants in Bangkok. Both restaurants have Michelin-starred chefs that prepare outstanding, modern Indian cuisine. These restaurants offer a unique, high-end dining experience that combines traditional ingredients with avant-garde cooking techniques.
Budget-Friendly Indian Eateries
For travelers on a budget, there are plenty of affordable Indian eateries in Bangkok. Himali Cha Cha and Khana Khazana are two popular options that serve traditional Indian food at reasonable prices. The menu features dishes like butter chicken, lamb curry, and biryani, all cooked to perfection.
Vegetarian and Vegan Indian Options
If you prefer vegetarian or vegan food, head to Rang Mahal and Saffron, two popular Indian restaurants in Bangkok that cater to meat-free diets. They offer an array of vegetarian and vegan dishes that are both delicious and nutritious.
Exploring Indian Cuisine in Chiang Mai
Chiang Mai is known for its rich cultural heritage and world-class dining scene. Here are some top Indian restaurants in Chiang Mai that you should try:
Authentic North Indian Delights
For authentic North Indian cuisine, head to The Hut or the Aangan restaurant. These restaurants offer a range of dishes that are typical of North Indian cuisine, such as paneer tikka, chicken tandoori, and masala chai. The ingredients are sourced locally and cooked according to traditional recipes, ensuring that you get a taste of authentic Indian flavors.
South Indian Flavors in the North
Chiang Mai is also home to Southern Indian restaurants like Taj Mahal and Spice House. These restaurants offer a unique blend of South Indian flavors that are not often found in the North of Thailand. Dishes like dosas, idlis, and kootu are popular options that are sure to please your taste buds.
Fusion Indian Restaurants
If you're looking for something unique, head to the Ginger Farm restaurant. This restaurant serves Indian fusion cuisine that combines traditional Indian flavors with Thai and Western ingredients. The result is an unforgettable taste explosion that's both exotic and delicious.
Indian Food in Phuket and the Southern Islands
The Southern Islands of Thailand, including Phuket, are globally famous for their pristine beaches, crystal-clear waters, and a relaxed atmosphere. Here are some top Indian restaurants in Phuket that you can visit:
Beachside Indian Dining Experiences
Indian restaurants in Phuket like No.9 Restaurant and Bollywood Phuket offer a unique experience that combines the breathtaking scenery of the beach with authentic Indian flavors. Dine on dishes like lamb vindaloo, butter chicken and mushroom masala while enjoying the sea breeze – it's a perfect combination for an unforgettable dining experience.
Indian Street Food in Phuket
If you fancy something more casual, head to one of Phuket's many Indian street food vendors. They offer a range of affordable and tasty dishes like samosas, pakoras and chaat that are perfect for a quick snack or a light meal.
Indian Restaurants with a Thai Twist
Lastly, head to one of Phuket's many Indian restaurants that put their own unique spin on traditional Indian flavors by pairing them with Thai ingredients. The Indain Hut and Lomtalay serve dishes like green curry chicken tikka, khao soi with paneer, and shrimp biryani that bridge the gap between Indian and Thai Cuisine in a unique and unforgettable way.
Conclusion
Thailand's love affair with Indian cuisine is deep-seated and shows no sign of fading anytime soon. From fine dining to budget-friendly options, vegetarian and vegan delights to fusions, Thailand offers a range of Indian restaurants that cater to everyone's taste buds. Whether you're a hardcore foodie or just looking to try something new, these top Indian restaurants in Bangkok, Chiang Mai, and Phuket are sure to leave you craving for more.